How to create more resilient teams: 6 strategies that your team needs to adopt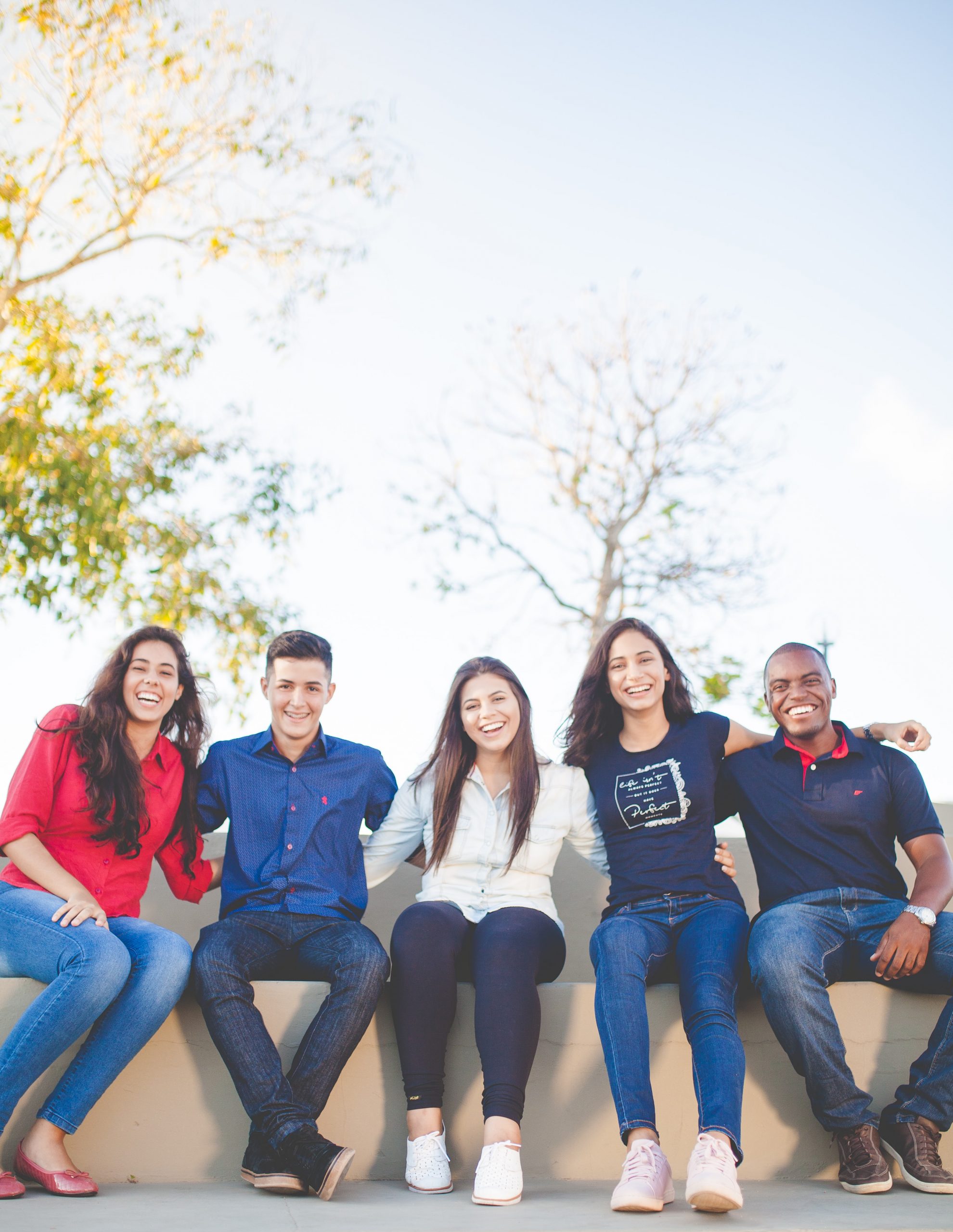 When I was growing up, I didn't think too much about the world of business and companies.
In fact, I wasn't what is now considered as possessing a young entrepreneurial spirit.
But I was always interested in people-watching.
I'm fascinated by why people do what they do.
What works well for some teams? And what doesn't work for others?
Fortunately, it is something I do well, too.
So, it's not surprising that the idea of resilient teams came into my sights.
Let me explain …
I just love teams
All successful companies have excellent teams.
Just consider Microsoft, Google, or Apple.
Do you think their managers worry about how adaptable their teams are?
Are they worrying if their teams will respond well to change?
Do they stay up worrying about such things?
Of course, they do.
And, you should be concerned too.
It doesn't matter whether you feel like you're in control of your team or not. It doesn't matter what they've done in the past. How experienced or passionate they are. How confident or magnificent. Or, how scared or nervous they get around changes.
You need to lead them. You must inspire them. Instruct them. Cajole them. And place yourself in their shoes.
I've learned that no team instantly becomes resilient.
But all teams can develop these skills. And there is an amazing opportunity to develop your team, right now.
Want to know how?
To develop an excellent team, focus on six strategies that your team needs to adopt.
1. Let them assess their own work
I used to think that managers were solely responsible for assessing work. But that's limiting the opportunities for teams to self-manage.
So first, ensure your team is change-ready. Next, encourage self-assessment. Include feedback if necessary. And move away from a culture of finding blame to one of implementing solutions.
I've discovered that initial constructive feedback enables teams to honestly consider the quality of their work. It also allows for time to consider learning. And an understanding of how performance marries with their own expectations.
As this insight for teams develops, team members begin to evaluate their own work. As a leader, you guide discussions on "What was easy or challenging?" "What might be done differently next time?" and "What can be learnt from this situation that can be applied across the company?"
Makes sense?
2. Encourage the development of their own standards
A resilient team isn't just about instigating a new system. Following a process. And explaining what to do.
To set a team in motion, you need more than a few magic tricks.
Teams are enabled to develop their own standards and avoid statements like "I didn't know that was the quality of work you were looking for?"
Equally, teams won't be frustrated with mixed messages/standards from management.
And all efforts are evaluated in a fully transparent way.
3. Stimulate a culture of humor
Leaders who inspire their team combine an enthusiasm for their work. A desire to improve situations. And a sense of humor about what can be achieved.
Of course, this is not a "funny, ha-ha mode". It's more of an eagerness or acceptance that it is OK to make mistakes. As long as there is learning.
But why?
I've discovered that there is a humor that is a daily part of life in a working environment.
Plus, in times of great change, you need to resist opportunities to negate humor.
Humor does not distract from the seriousness of the change at hand. However, being able to laugh within a team about mistakes, errors, and even changes cuts tension. And lessens concern.
In fact, humor is a natural release mechanism for many individuals.
So, it should not be denied.
4. Start setting their own rules
When you write rules, do you think of the person you're developing the rule for?
Perhaps, you ask how it impacts them? What difference it will make for them? And you might explore how you came about that rule.
Your rulemaking must be set within a context that involves people.
Rulemaking is also a way for employees to practice their own quality standing. Having open discussions on rules invites your team to determine consequences. And they can reflect on concepts like the reasons for rules. Plus, the instances when they apply.
By creating their own rules your team develop responsibility/ ownership for their own behavior. For one another. And for the team.
Sounds great, right?
5. Maximize opportunities to make choices
We've all experienced a time when choices were limited to us.
I don't like that feeling.
We feel constrained. Contributing seems pointless. Promises are futile. And our passion is suffocated under powerlessness.
Start developing your teams by imagining your ideal team in mind. Pay attention and make the team more human. And more real.
Remember, facilitating choices encourages creativity within your team. It also reinforces ownership of the consequences of making certain decisions.
Amazing
6. Create opportunities for self-discovery
Introducing this step can be tricky.
But not impossible.
You just need to walk the talk.
Here's how …
I've learned that it is essential to create opportunities for self-development and discovery. Being adaptable requires an ability to look inside. Take ownership of our emotional reactions to change. A capacity to distance yourself from these emotions. And learning how to respond to the situation and not the emotion.
Amazing.
Welcome to a change mindset
We all think of our teams as just a group of individuals. But each team member experiences things in their own way. So, consider where they come from. Their background. Their pain points. Their sources of pride.
And explore how to engage them in your team.
Sources
American Psychological Association. Building your resilience.
Baldoni, J. (2009). Lead Your Boss: The Subtle Art of Managing Up. Amacom.
Beer, M. (2009). High Commitment High Performance: How to Build A Resilient Organization for Sustained Advantage. United States: Wiley.
Benard, B. (2004). Resiliency: What We Have Learned. WestEd.
Bennis, W. G. & Ronald A. Heifetz, R. A. (2003) Harvard Business Review on Building Personal and Organizational Resilience. United States: Harvard Business School Press.
Bonanno, G. A., Galea, S., Bucciarelli, A., & Vlahov, D. (2007). What predicts psychological resilience after a disaster? The role of demographics, resources, and life stress. J Consult Clin Psychol. 75(5):671-682. doi:10.1037/0022-006X.75.5.671
Borysenko, J. (2009). It's Not the End of the World: Developing Resilience in Times of Change. United States: Hay House.
Brooks, R. & Goldstein, S. (2004). The Power of Resilience: Achieving Balance, Confidence, and Personal Strength in Your Life. McGraw-Hill.
Conner, D. R. (1998). Leading at the Edge of Chaos: How to Create the Nimble Organization. New York: Wiley.
Joyce, S. J. (2007) Teaching an Anthill to Fetch: Developing Collaborative Intelligence @ Work. Mighty Small Books Publishing.
Kahn, W. A. (2005). Holding Fast: The Struggle to Create Resilient Caregiving Organizations. New York: Routledge.
Karen Reivic, K. & Shatte, A. (2003). The Resilience Factor: 7 Keys to Finding Your Inner Strength and Overcoming Life's Hurdles. Broadway Books.
Kay, R. & Richardson, K. A. (2007). Building and Sustaining Resilience in Complex Organizations United States: ISCE Publishing.
Neilson, G. L. & Pasternack, B. A. (2005). Results: Keep What's Good, Fix What's Wrong, and Unlock Great Performance. Crown Business.
Northup, J. (2005) Life's A Bitch And Then You Change Your Attitude: 5 Secrets to Taming Life's Roller Coaster and Building Resilience. Azure Eyes Publishing.
Nugent, N. R., Sumner, J. A., & Amstadter, A. B. (2014). Resilience after trauma: from surviving to thriving. Eur J Psychotraumatol. 5:10.3402/ejpt.v5.25339. doi:10.3402/ejpt.v5.25339
Patterson, J. L., Goens, G. A., & Reed, D. E. (2009). Resilient leadership for turbulent times: A guide to thriving in the face of adversity. R & L Education.
Reich J. W., Zautra A. J., & Hall, J. S. (2010). Handbook of Adult Resilience. The Guilford Press.
Seiden, J. (2009). Super Staying Power: What You Need to Become Valuable and Resilient at Work. McGraw-Hill Education.
Shi, L., Sun, J., Wei, D., & Qiu, J. (2019) Recover from the adversity: Functional connectivity basis of psychological resilience. Neuropsychologia. 122:20-27. doi:10.1016/j.neuropsychologia.2018.12.002
Siebert, A. (2005). The Resiliency Advantage: Master Change, Thrive Under Pressure, and Bounce Back from Setbacks. Berrett-Koehler Publishers.
Sippel, L. M, Pietrzak, R. H., Charney, D. S., Mayes, L. C., & Southwick, S. M. (2015). How does social support enhance resilience in the trauma-exposed individual? E&S. 20(4):art10. doi:10.5751/ES-07832-200410
Slywotzky, A. & Badaracco Jr., J. L. (2002). Harvard Business Review on Leading in Turbulent Times (Harvard Business Review Paperback Series). United States: Harvard Business School Press.
Southwick, S. M., Vythilingam, M., & Charney, D. S. (2005). The psychobiology of depression and resilience to stress: implications for prevention and treatment. Annu Rev Clin Psychol. 1:255-291. doi:10.1146/annurev.clinpsy.1.102803.143948
Ungar, M., & Liebenberg, L. (Eds.). (2009). Researching resilience. University of Toronto Press.
Vinnicombe, S., Bank, J., and Shadev, K. (2001). Cranfield Research Report Creating a Resilient Workforce (Financial Times Management Briefings). London: Financial Times/ Prentice Hall.
Viscott, D. S. (1997). Emotional Resilience: Simple Truths for Dealing with the Unfinished Business of Your Past. Crown Publishing Group.
Walumbwa, F. O., Avolio, B. J., Gardner, W. L., Wernsing, T. S., & Peterson, S. J. (2008). Authentic leadership: Development and validation of a theory-based measure. Journal of Management, 34(1), 89-126.
Weick, K. E., & Sutcliffe, K. M. (2001). Managing the unexpected (Vol. 9). San Francisco: Jossey-Bass.
Weick, K. E., & Sutcliffe, K. M. (2007). Managing the Unexpected: Resilient Performance in an Age of Uncertainty. New York: John Wiley & Sons.
Wills, K. (2008). Change and Resilience in Organizations: A New Look at Change Management. Germany: VDM Verlag.
Zager Kocjan, G., Kavčič, T., & Avsec, A. (2021). Resilience matters: Explaining the association between personality and psychological functioning during the COVID-19 pandemic. Int J Clin Health Psychol. 21(1):100198. doi:10.1016/j.ijchp.2020.08.002