How to help your team manage major life-changing events: Understanding emotional reactions to change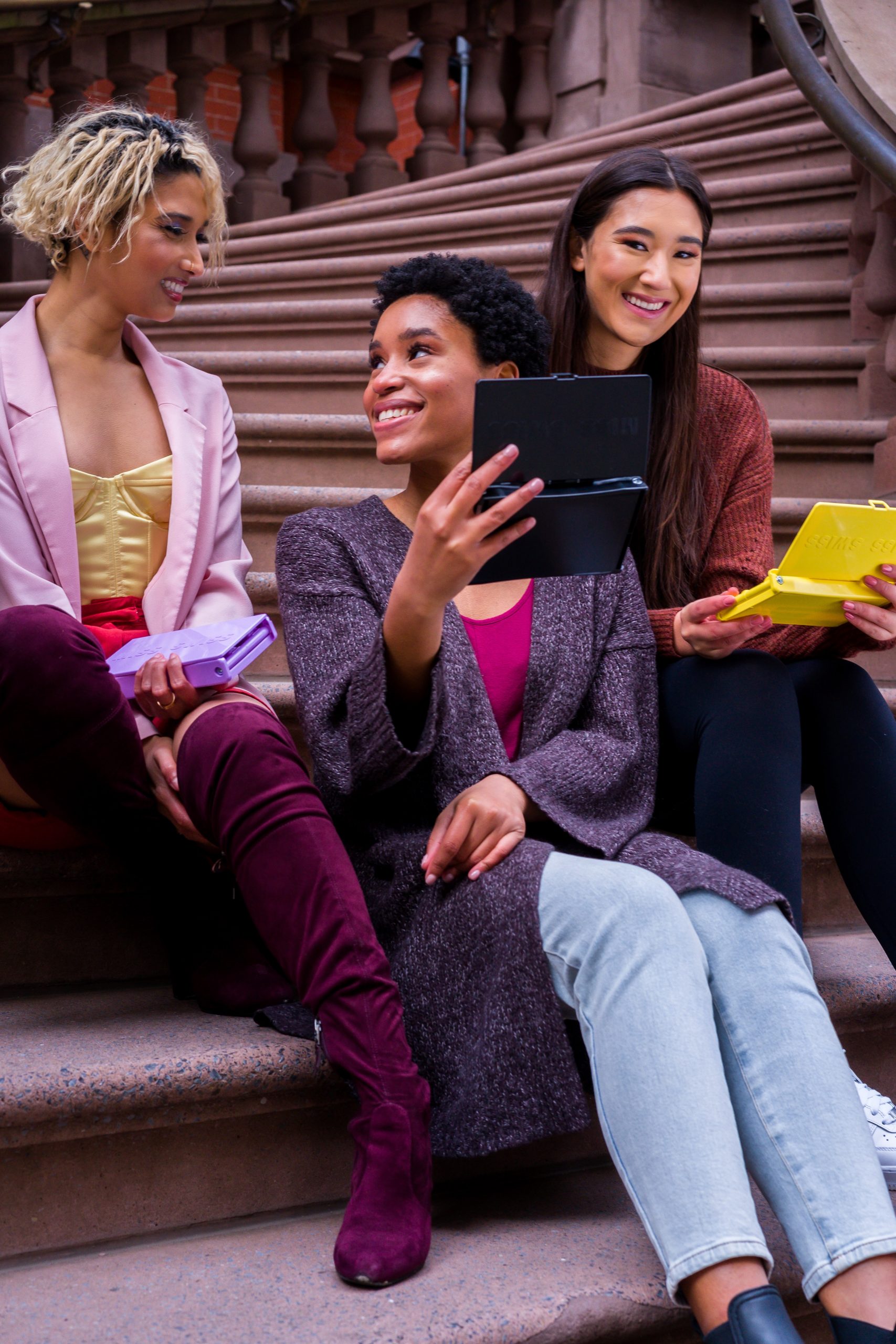 Have you ever wondered how to support your team with major life-changing events?
Life-changing events often happen without warning. So, we have to be able to respond quickly. And make sure that we keep everyone on track.
Discover how we all can emotionally react to change. And, focus your awareness so you can support your team.
Want to know how?
Let's get started.
How to deal with change
Dealing with change can be tough, right?
I'm with you on that one.
I generally keep to myself, so sharing my experiences is not that easy for me.
I get embarrassed and shy like everyone else. I don't like to sound like a victim too often either. And, I don't want to make a fool of myself.
But sharing my experiences has also helped me a lot.
Our experiences make us who we are. And, although our traumas and encounters may on the surface seem different, underneath our emotional reactions can be very similar.
I've learned that understanding these shared emotional reactions helps us help our team cope with changes.
So, let me show you the emotional reactions to change. A model that makes it easier to assist and connect with your team during periods of change.
Sounds good, right?
Emotional reactions to change
A recent traumatic event made me question how I cope with major life-changing events.
So I started looking for a new explanation of how people react to change.
I learned that a resilient leader recognizes that individuals react differently to change.
It is a core skill they possess.
And, if you want your team members to cope with change, you need to help them reach acceptance of the change.
The easiest way to do this is to instruct them on the emotional reactions to change that we all experience.
Kubler-Ross proposed this model from her studies of grief. And, this model will fast track your team's understanding of how people naturally react to change.
For instance, to enable transitions with change, team members must reach acceptance of the change as quickly as possible.
To illustrate, from the start of the change to acceptance includes:
• Paralysis – inaction and avoidance – 'no'
• Denial – 'this is not happening to me'
• Anger – 'I must not let this happen'
• Bargaining – 'can I bargain a different type of change'
• Depression – 'it is not going away"
• Testing – 'perhaps it is worth trying'
None of us really know how we will react to change until an event happens.
So we must first step recognize that these emotional reactions are perfectly normal.
I learned also that there is no blame attributed to holding any of these reactions.
They are natural expressions of emotion that you should never ever deny.
Plus each life event informs you how you cope with change
So, consider what do your team need to understand
If you can communicate that key message, your answer will help solve that problem for them.
I have collected a list of 120 major life changes that we all may experience in our lives.
Remember, only you decide how you choose to react to change.
The goal is to reach acceptance of the change as quickly as possible.
Provide your team with this list.
And ask them to explore their reactions to the major events presented.
| | | | | | | | | |
| --- | --- | --- | --- | --- | --- | --- | --- | --- |
| | Start of change | Paralysis | Denial | Anger | Bargaining | Depression | Testing | Acceptance |
| Redundancies At Work | Voluntary redundancies have been announced | I'm shocked | I don't believe it | That's not right, we've all worked here for 10 years | I'll talk to my supervisor and see if we can work something out | It's true – what will I do | Maybe it is a good option for me or maybe I might not be the one chosen | There are going to be voluntary redundancies |
| | | | | | | | | |

1. Redundancies at work
2. Acquiring a visible deformity
3. Addictions
4. Addition of an adopted son to the family
5. Bad neighbour
6. Bankruptcy
7. Becoming an employer
8. Becoming an entrepreneur
9. Becoming involved in drugs or alcohol
10. Beginning school
11. Beginning to date
12. Being a leader instead of a follower
13. Being a senior in high school
14. Birth of a brother or sister
15. Breaking up with boyfriend or girlfriend
16. Brother or sister leaving home
17. Business readjustment
18. Career change
19. Caring for a chronically ill spouse
20. Change in acceptance by peers
21. Change in college (accepted at 1st choice)
22. Change in eating habits
23. Change in the financial state
24. Change in health of family member
25. Change in living conditions
26. Change in parent's financial status
27. Change in recreation
28. Change in religion
29. Change in residence
30. Change in responsibilities at work
31. Change in schools
32. Change in sleeping habits
33. Change in social activities
34. Change in working hours or conditions
35. Changes in education
36. Children leave nest for good
37. Children starting school
38. Christmas
39. Chronic pain
40. Computer usage
41. Confrontation with authority
42. Crime – victim
43. Death of a brother or sister
44. Death of a close family member
45. Death of a close friend
46. Death of a spouse
47. Death of parent
48. Decentralization
49. Depression of yourself or someone close
50. Different cultures and customs
51. Discovery of being an adopted child
52. Dismissal from work
53. Divorce
54. Divorce of parents
55. Failure of a grade in school
56. Falling in love
57. Fame
58. Fathering an unwed pregnancy
59. Financial windfall
60. Finding out you've been conned
61. Foreclosure of mortgage or loan
62. Getting a new boss
63. Getting married
64. Globalization
65. Having a visible congenital deformity
66. Hospitalization of a parent
67. Hospitalization of a sibling
68. Illness
69. Imprisonment
70. Increase in arguments between parents
71. Increased absence of parent from home
72. Injury
73. Internet banking
74. Jail sentence of parent for over 30 days
75. Jail sentence of parent for over one year
76. Loss of job by parent
77. Loss of job or income
78. Major change in income
79. Major dietary changes
80. Major expansion or downsizing
81. Major mortgage
82. Marital reconciliation
83. Marital separation
84. Marital separation of parents
85. Marriage
86. Marriage of parent to stepparent
87. Menopause
88. Mergers and takeovers
89. Midlife crisis
90. Minor mortgage or loan
91. Minor violation of law
92. Mother or father beginning work
93. Move office out of or into home
94. Natural and man-made disasters
95. Not Getting A Promotion
96. Not Getting Married
97. Outstanding personal achievement
98. Overcoming victimhood and being 100% accountable for everything
99. Personal injury or illness
100. Pregnancy
101. Pregnancy of unwed sister
102. Puberty
103. Purpose – loss of
104. Rebellious teen
105. Relocation
106. Retirement
107. Serious illness requiring your hospitalization
108. Sexual difficulties
109. Spouse starts or stops work
110. Starting a new job
111. Suicide of someone close
112. Suspension from school
113. Team not working well together
114. Trouble with boss
115. Trouble with in-laws
116. Unwanted pregnancy
117. Vacation Accident
118. Virtual workplace
119. War In Another Country
120. War In Your Country


Sources
American Psychological Association. Building your resilience.
Baldoni, J. (2009). Lead Your Boss: The Subtle Art of Managing Up. Amacom.
Beer, M. (2009). High Commitment High Performance: How to Build A Resilient Organization for Sustained Advantage. United States: Wiley.
Benard, B. (2004). Resiliency: What We Have Learned. WestEd.
Bennis, W. G. & Ronald A. Heifetz, R. A. (2003) Harvard Business Review on Building Personal and Organizational Resilience. United States: Harvard Business School Press.
Bonanno, G. A., Galea, S., Bucciarelli, A., & Vlahov, D. (2007). What predicts psychological resilience after a disaster? The role of demographics, resources, and life stress. J Consult Clin Psychol. 75(5):671-682. doi:10.1037/0022-006X.75.5.671
Borysenko, J. (2009). It's Not the End of the World: Developing Resilience in Times of Change. United States: Hay House.
Brooks, R. & Goldstein, S. (2004). The Power of Resilience: Achieving Balance, Confidence, and Personal Strength in Your Life. McGraw-Hill.
Conner, D. R. (1993). Managing At the Speed of Change. Villard Books.
Conner, D. R. (1998). Leading at the Edge of Chaos: How to Create the Nimble Organization. New York: Wiley.
Flach, F. F. (2004). Resilience: Discovering a New Strength at Times of Stress. Columbine Trade.
Infurna, F. J, & Luthar, S. S. (2016). Resilience to major life stressors is not as common as thought. Perspect Psychol Sci. 11, (2):175-194. doi:10.1177/1745691615621271
Joyce, S. J. (2007) Teaching an Anthill to Fetch: Developing Collaborative Intelligence @ Work. Mighty Small Books Publishing.
Kahn, W. A. (2005). Holding Fast: The Struggle to Create Resilient Caregiving Organizations. New York: Routledge.
Karen Reivic, K. & Shatte, A. (2003). The Resilience Factor: 7 Keys to Finding Your Inner Strength and Overcoming Life's Hurdles. Broadway Books.
Kay, R. & Richardson, K. A. (2007). Building and Sustaining Resilience in Complex Organizations United States: ISCE Publishing.
Kubler-Ross, E. (1969). On Death and Dying. Macmillan. New York.
Mahoney, M. J. (1982). Psychotherapy and human change processes. In J. H. Harvey & M. M. Parks (Eds.), Psychotherapy research and behavior change (pp. 77–122). American Psychological Association.
Maymin, S., Britton, K., Gillespie, K. & Chin, E. (2009). Resilience: How to Navigate Life's Curves (Positive Psychology News). CreateSpace Independent Publishing Platform.
Miller, B. (2005). The Woman's Book of Resilience: 12 Qualities to Cultivate. Conari Press, U.S.
Miller, W. R., & C'deBaca, J. (1994). Quantum change: Toward a psychology of transformation. In T. F. Heatherton & J. L. Weinberger (Eds.), Can personality change? (pp. 253–280). American Psychological Association.
Morros, T. (2004). The Stoic Art of Living: Inner Resilience and Outer Results. Open Court.
Nugent, N. R., Sumner, J. A., & Amstadter, A. B. (2014). Resilience after trauma: from surviving to thriving. Eur J Psychotraumatol. 5:10.3402/ejpt.v5.25339. doi:10.3402/ejpt.v5.25339
Orsborn, C. (1997). The Art of Resilience: 100 Paths to Wisdom and Strength in an Uncertain World. Harmony/Rodale.
Schaefer, J. A., & Moos, R. H. (1992). Life crises and personal growth. In B. N. Carpenter (Ed.), Personal coping: Theory, research, and application (pp. 149-170). Westport, CT: Praeger.
Seiden, J. (2009). Super Staying Power: What You Need to Become Valuable and Resilient at Work. McGraw-Hill Education.
Shi, L., Sun, J., Wei, D., & Qiu, J. (2019) Recover from the adversity: Functional connectivity basis of psychological resilience. Neuropsychologia. 122:20-27. doi:10.1016/j.neuropsychologia.2018.12.002
Siebert, A. (2005). The Resiliency Advantage: Master Change, Thrive Under Pressure, and Bounce Back from Setbacks. Berrett-Koehler Publishers.
Sippel, L. M, Pietrzak, R. H., Charney, D. S., Mayes, L. C., & Southwick, S. M. (2015). How does social support enhance resilience in the trauma-exposed individual? E&S. 20(4):art10. doi:10.5751/ES-07832-200410
Slywotzky, A. & Badaracco Jr., J. L. (2002). Harvard Business Review on Leading in Turbulent Times (Harvard Business Review Paperback Series). United States: Harvard Business School Press.
Ungar, M., & Liebenberg, L. (Eds.). (2009). Researching resilience. University of Toronto Press.
Weick, K. E., & Sutcliffe, K. M. (2007). Managing the Unexpected: Resilient Performance in an Age of Uncertainty. New York: John Wiley & Sons.
Wills, K. (2008). Change and Resilience in Organizations: A New Look at Change Management. Germany: VDM Verlag.
Zager Kocjan, G., Kavčič, T., & Avsec, A. (2021). Resilience matters: Explaining the association between personality and psychological functioning during the COVID-19 pandemic. Int J Clin Health Psychol. 21(1):100198. doi:10.1016/j.ijchp.2020.08.002