How To Build Career Resilience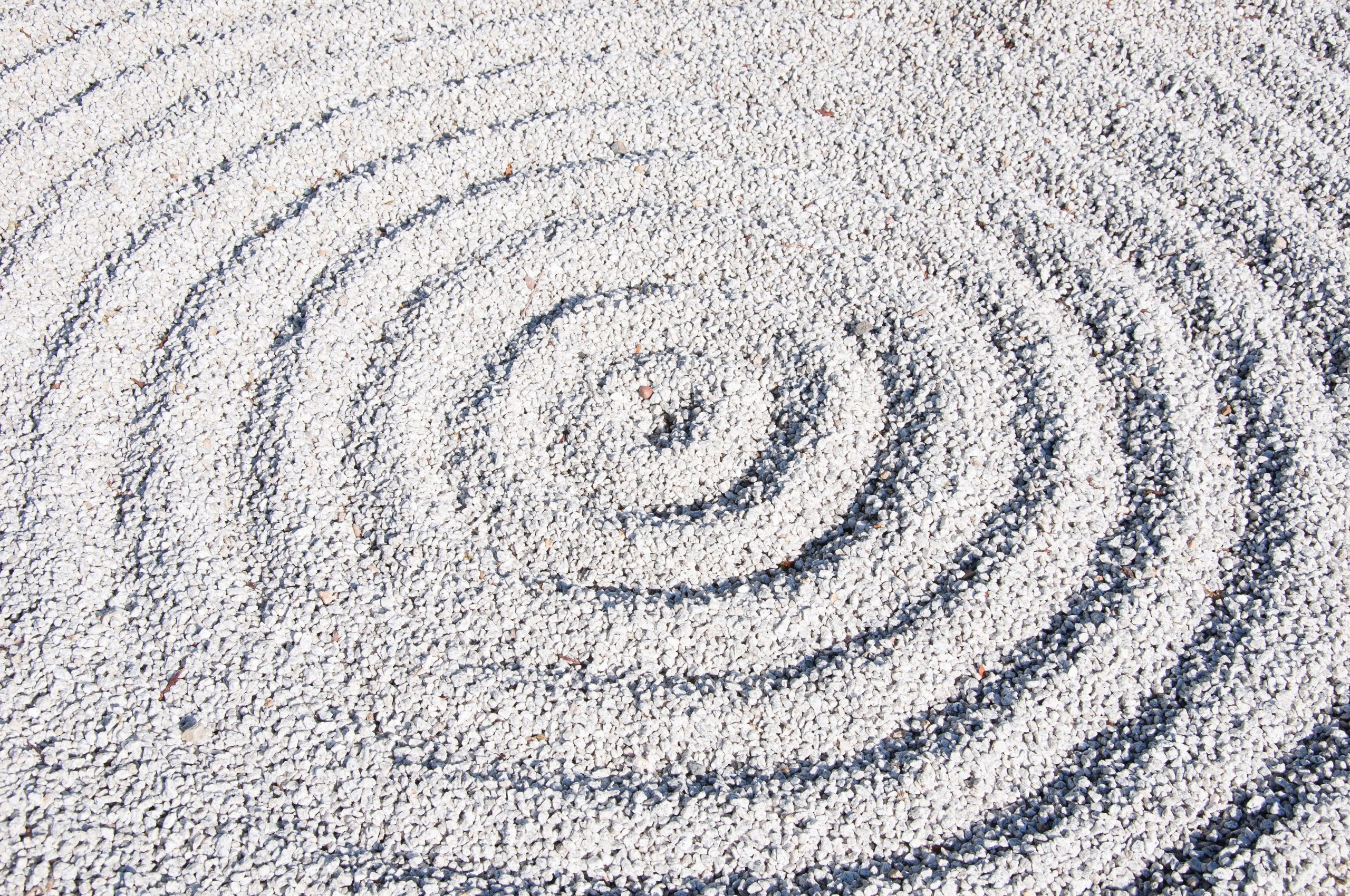 Career resilience helps you stand out; it brings your team closer to you because they trust you.
When your team see how you behave, lead, and respond to change or adversity, it's like they know who you are.
What is career resilience?
Career resilience is your ability to adjust to a career change as it happens.
I believe that having strong career resilience is not just about how you manage or respond to career changes. It's also about who you are at work. And how you apply yourself in your work.
Sounds good, right?
Think about it, when people meet you at work, they get a sense of who they are. Your personality. What you are like? And, for some, they even get an insight into how you will behave in certain situations.
Strictly speaking, they mightn't be able to fully judge how you will react to adversity or change. But they sure do extract an impression.
In many ways, they're seeking to establish your career resilience.
Will you bounce back or crumble when faced with challenges?
Have you got what it takes?
Do you have skills or experiences that will enhance your chances of dealing with change?
Are you taking charge of your career?
How to find your career resilience.
Your resilience at work emerges from your own sense of personal resilience.
But, what is that when it's at home?
Let me explain.
The American Psychological Association defines resilience as "the process and outcome of successfully adapting to difficult or challenging life experiences, especially through mental, emotional, and behavioral flexibility and adjustment to external and internal demands."
As I have said many times that's a bit of a mouthful in my humble opinion.
I much prefer the Merriam-Webster Online Dictionary definition that states that "resilience is an ability to recover from or adjust easily to misfortune or change."
Doesn't that sound far more human?
Six ways to build career resilience.
Does building your career resilience sound difficult?
Trust me, it doesn't have to be.
Once you understand the six factors that influence these skills you can extract steps to enhance your career resilience.
1. Remember to stay calm.
Stay calm – change takes time.
Your ability to stay calm while others around you are losing their heads is essential in demonstrating your career resilience.
Stop. Breathe. And, maintain a positive outlook.
2. Always find the opportunity.
Setbacks happen.
That is a fact.
You need to be constantly looking for opportunities.
And, are not blindsided by emotions and panic.
Focus on the opportunity straight away. And practice strong emotional regulation.
Getting stuck in negative emotional reactions is the biggest time drain that you can get lost within.
Remember, there is always at least one opportunity within every situation.
That makes sense, right?
3. Foster strong professional and personal relationships.
Of course, we've all been there.
A setback happens, especially when you thought everything was going so well.
I used to think about how I reacted to situations a lot. And, I dare say I spent too much doing that.
However, having a professional and personal network helps to keep me grounded.
You are not alone. And what you experience, others have experienced too.
Personal and professional relationships allow you to buffer adversity, gain support, and learn from others.
4. Focus on your career resilience.
Establish your sense of purpose.
And, show yourself and others that you are focused on your career.
After all, you are best positioned to do this. Know where you are going. Plus, what skills do you need in the short, medium, and long term?
Embrace lifelong learning. And, recognize and acknowledge your strengths, hopes, and weaknesses.
Be clear. And actively take charge of your career direction.
5. Learn to be self-aware.
I used to think that I was on a particular path. I believed that I knew where I was going.
But then, I was faced with a massive setback.
And, I learned the power of self-awareness and career resilience.
You must also trust yourself.
Your self-assurance promotes self-confidence and guides how others see you.
Understand what weakens your strengths. And, what strengthens your weaknesses.
Keeping a strong sense of perspective also allows you to key an eye on what is achievable.
6. Know the behaviors you use to deal with stress.
Understand what behaviors you use to deal with stress.
Always use healthy ways to reduce your stress. Eat correctly, get enough sleep, drink plenty of water and engage in regular physical activity.
And, spend time with supportive friends
Sources
Aldwin, C. M. (1994). Stress, Coping and Development. New York: Guilford.
American Psychological Association. Building your resilience.
Baldoni, J. (2009). Lead Your Boss: The Subtle Art of Managing Up. Amacom.
Beer, M. (2009). High Commitment High Performance: How to Build A Resilient Organization for Sustained Advantage. United States: Wiley.
Benard, B. (2004). Resiliency: What We Have Learned. WestEd.
Bennis, W. G. & Ronald A. Heifetz, R. A. (2003) Harvard Business Review on Building Personal and Organizational Resilience. United States: Harvard Business School Press.
Bonanno, G. A., Galea, S., Bucciarelli, A., & Vlahov, D. (2007). What predicts psychological resilience after a disaster? The role of demographics, resources, and life stress. J Consult Clin Psychol. 75(5):671-682. doi:10.1037/0022-006X.75.5.671
Bond, M. H. (2013). Refining Lewin's formula: A general model for explaining situational influence on social doi:10.1111/ajsp.12012
Borysenko, J. (2009). It's Not the End of the World: Developing Resilience in Times of Change. United States: Hay House.
Bridges, W. (1988). Surviving corporate transition: rational management in a world of mergers, layoffs, start-ups, takeovers, divestitures, deregulation, and new technologies. New York: Doubleday.
Brooks, R. & Goldstein, S. (2004). The Power of Resilience: Achieving Balance, Confidence, and Personal Strength in Your Life. McGraw-Hill.
Conner, D. R. (1993). Managing At the Speed of Change. Villard Books.
Conner, D. R. (1998). Leading at the Edge of Chaos: How to Create the Nimble Organization. New York: Wiley.
Edwards, E. (2010). Resilience: Reflections on the Burdens and Gifts of Facing Life's Adversities. Broadway Books.
Emery Roe, E. & Schulman, P. (2008). High-Reliability Management: Operating on the Edge (High Reliability and Crisis Management). United States: Stanford University Press.
Flach, F. F. (2004). Resilience: Discovering a New Strength at Times of Stress. Columbine Trade.
Grotberg, E. H. (Ed.). (2003). Resilience for today: Gaining strength from adversity. Greenwood Publishing Group.
Hoopes. L. & Kelly, M. (2003). Managing Change with Personal Resilience: 21 Keys for Bouncing Back & Staying on Top in Turbulent Organizations. Mark Kelly Books.
Infurna, F. J, & Luthar, S. S. (2016). Resilience to major life stressors is not as common as thought. Perspect Psychol Sci. 11, (2):175-194. doi:10.1177/1745691615621271
Karen Reivic, K. & Shatte, A. (2003). The Resilience Factor: 7 Keys to Finding Your Inner Strength and Overcoming Life's Hurdles. Broadway Books.
Kay, R. & Richardson, K. A. (2007). Building and Sustaining Resilience in Complex Organizations United States: ISCE Publishing.
Kotter, J. P. (1996). Leading change. Boston, Mass: Harvard Business School Press.
Lane, T. (2019) Emotional Intelligence. Ann R Coll Surg Engl. 101(1):1. doi:10.1308/rcsann.2018.0209
London, M. & Wueste, R. A. (1992). Human Resource Development in Changing Organizations. Westport: Quorum Books.
Maddi, S. R., & Khoshaba, D. M. (2005). Resilience at Work: How to Succeed No Matter What Life Throws at You. New York: AMACOM.
Maymin, S., Britton, K., Gillespie, K. & Chin, E. (2009). Resilience: How to Navigate Life's Curves (Positive Psychology News). CreateSpace Independent Publishing Platform.
Miller, B. (2005). The Woman's Book of Resilience: 12 Qualities to Cultivate. Conari Press, U.S.
Miller, W. R., & C'deBaca, J. (1994). Quantum change: Toward a psychology of transformation. In T. F. Heatherton & J. L. Weinberger (Eds.), Can personality change? (pp. 253–280). American Psychological Association.
Neenan, M. (2017). Developing Resilience: A Cognitive-Behavioural Approach (2nd ed.). Routledge. https://doi.org/10.4324/9781315189178.
Northup, J. (2005) Life's A Bitch And Then You Change Your Attitude: 5 Secrets to Taming Life's Roller Coaster and Building Resilience. Azure Eyes Publishing.
Nugent, N. R., Sumner, J. A., & Amstadter, A. B. (2014). Resilience after trauma: from surviving to thriving. Eur J Psychotraumatol. 5:10.3402/ejpt.v5.25339. doi:10.3402/ejpt.v5.25339
Orsborn, C. (1997). The Art of Resilience: 100 Paths to Wisdom and Strength in an Uncertain World. Harmony/Rodale.
Osório, C., Probert, T., Jones, E., Young, A. H., & Robbins, I. (2017). Adapting to stress: Understanding the neurobiology of resilience. Behav Med. 43(4):307-322. doi:10.1080/08964289.2016.1170661
Park, C. L. (2010). Making sense of the meaning literature: an integrative review of meaning making and its effects on adjustment to stressful life events. Psychological bulletin, 136, 257. doi: 10.1037/a0018301
Patterson, J. L., Goens, G. A., & Reed, D. E. (2009). Resilient leadership for turbulent times: A guide to thriving in the face of adversity. R & L Education.
Reich J. W., Zautra A. J., & Hall, J. S. (2010). Handbook of Adult Resilience. The Guilford Press.
Reid, R. (2016). Psychological resilience. Med Leg J. 84(4):172-184. doi:10.1177/0025817216638781
Russell, J. & Russell, L. (2003). Leading Change Training (ASTD Trainer's Workshop Series). United States: ASTD Press.
Sarma. K. (2008). Mental Resilience: The Power of Clarity: How to Develop the Focus of a Warrior and the Peace of a Monk. New World Library.
Schaefer, J. A., & Moos, R. H. (1992). Life crises and personal growth. In B. N. Carpenter (Ed.), Personal coping: Theory, research, and application (pp. 149-170). Westport, CT: Praeger.
Seiden, J. (2009). Super Staying Power: What You Need to Become Valuable and Resilient at Work. McGraw-Hill Education.
Shi, L., Sun, J., Wei, D., & Qiu, J. (2019) Recover from the adversity: Functional connectivity basis of psychological resilience. Neuropsychologia. 122:20-27. doi:10.1016/j.neuropsychologia.2018.12.002
Siebert, A. (2005). The Resiliency Advantage: Master Change, Thrive Under Pressure, and Bounce Back from Setbacks. Berrett-Koehler Publishers.
Sippel, L. M, Pietrzak, R. H., Charney, D. S., Mayes, L. C., & Southwick, S. M. (2015). How does social support enhance resilience in the trauma-exposed individual? E&S. 20(4):art10. doi:10.5751/ES-07832-200410
Slywotzky, A. & Badaracco Jr., J. L. (2002). Harvard Business Review on Leading in Turbulent Times (Harvard Business Review Paperback Series). United States: Harvard Business School Press.
Taylor, S. E. (1989). Positive illusions: Creative self-deception and a healthy mind. Basic Books/Hachette Book Group.
Tedeschi, R. G. (2020). Growth After Trauma. Harvard Business. Harvard Business Review July-August.
The Amazing Parish (2019). Managing Transitions. Available at: https://player.vimeo.com/video/171578804?h=e32ba98464
Thoern, H. A., Grueschow, M., Ehlert, U., Ruff, C. C., & Kleim B. (2016). Attentional Bias towards Positive Emotion Predicts Stress Resilience. PLoS ONE. 11(3):e0148368. doi:10.1371/journal.pone.0148368
Tirrell, R. (2009). The Wisdom of Resilience Builders: How our best leaders create the world's most enduring enterprises. Authorhouse.
Turnipseed, D. L. (2018). Emotional intelligence and OCB: The moderating role of work locus of control. J Soc Psychol. 158(3):322-336. doi:10.1080/00224545.2017.1346582
Ungar, M., & Liebenberg, L. (Eds.). (2009). Researching resilience. University of Toronto Press.
Vinnicombe, S., Bank, J., and Shadev, K. (2001). Cranfield Research Report Creating a Resilient Workforce (Financial Times Management Briefings). London: Financial Times/ Prentice Hall.
Walumbwa, F. O., Avolio, B. J., Gardner, W. L., Wernsing, T. S., & Peterson, S. J. (2008). Authentic leadership: Development and validation of a theory-based measure. Journal of Management, 34(1), 89-126.
Waysman, M., Schwarzwald, J., and Solomon, Z. (2001). Hardiness: an examination of its relationship with positive and negative long term changes following trauma. J. Trauma. Stress 14, 531–548. doi: 10.1023/A:1011112723704
Weick, K. E., & Sutcliffe, K. M. (2001). Managing the unexpected (Vol. 9). San Francisco: Jossey-Bass.
Weick, K. E., & Sutcliffe, K. M. (2007). Managing the Unexpected: Resilient Performance in an Age of Uncertainty. New York: John Wiley & Sons.
Wills, K. (2008). Change and Resilience in Organizations: A New Look at Change Management. Germany: VDM Verlag.
Zager Kocjan, G., Kavčič, T., & Avsec, A. (2021). Resilience matters: Explaining the association between personality and psychological functioning during the COVID-19 pandemic. Int J Clin Health Psychol. 21(1):100198. doi:10.1016/j.ijchp.2020.08.002