4 steps to resiliency: How to increase your leadership skills without trying too hard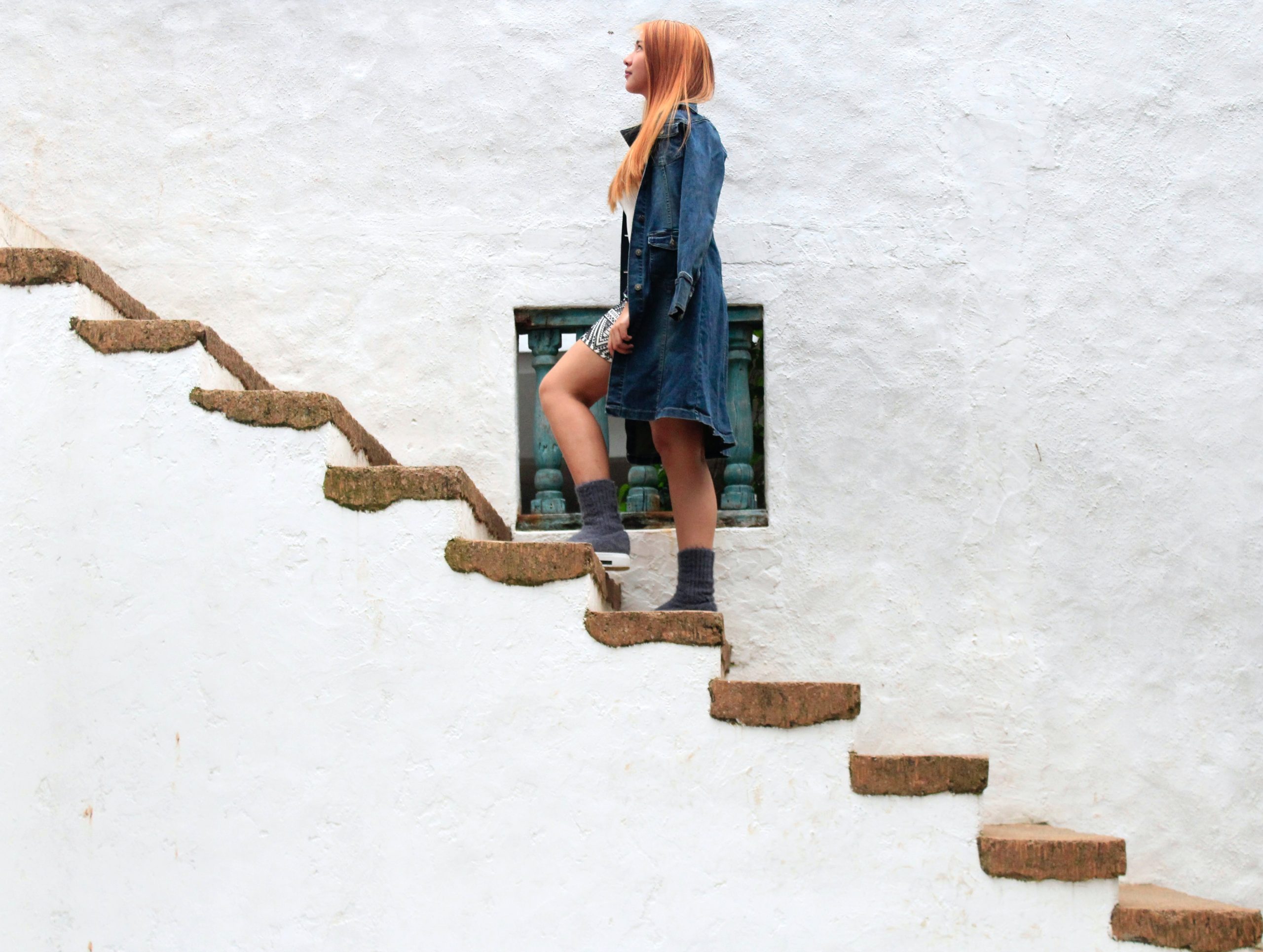 Can resiliency be learned?
The simple answer is YES IT CAN!
Want to know what I discovered?
Let's get started.
1. Stay positive
Exploring our self-views is challenging. This is because most of us like to see ourselves as positive. However, by showing your vulnerabilities you display more adaptability than simply skimming over how you are feeling.
Plus, learning to keep positive is a simple decision to take. Remember, with resilient management, it is the non-verbal cues that your staff will pick up on. And these are seen more than any of your great positive speeches or affirmations.
Your personal confidence in what you are proposing is paramount.
That makes sense, right?
2. Stay focused
I used to think about being careful about talking about focus.
As a lack of focus can confuse a team with too many options to choose from.
Remaining focused is easy. But only when you decide on what to be focused on.
As a leader, you know what you want and are utterly committed to this end.
This is what allows you to cut through all the emotional baggage that normally distracts others.
3. Stay flexible
Imagine what would happen if leaders stopped being flexible.
And how would your team respond if you took that position?
Just think about it … decision-making would become so rigid that mistakes would happen all around you.
But rigid flexibility doesn't have to ever happen.
As flexibility involves seeking solutions rather than complaining or blaming.
I learned that the trick here is to suggest a positive action to take – even if you are tempted to give up.
Your persistence is crucial. And always remember that sometimes other individuals hold the answers.
You are not the only bright spark in the room.
And, drawing on internal and external resources available to you is central to your ability to be flexible.
4. Be organized
What does this really mean?
Listen to me, business coaches tell us to get organized. But, I find these prescriptive aspirations rather cold and more than obvious.
So, what do you do to get organized? How can you take steps in this direction?
Resilient leaders use structured approaches to managing ambiguity.
At the simplest, this involves breaking situations down into manageable pieces.
And then you plan and coordinate action to achieve those objectives.
Keep it simple.
5. Remain action orientated
Early in my leadership career, doubt stopped me from doing many things.
My self-doubt would rush in and consume my attention.
Doubt held me back. Distracted me. And frustrated me completely.
But over the years, I've learned to be more pragmatic. I'm also more honest with my feelings.
I discovered that rapid change is a natural part of life.
Final thoughts
As a leader, always take full ownership and responsibility for your actions.
And, it is your persistence that allows you to deliver results.
Be more resilient in everything that you do. As your skills helps you connect with your team.
Learn how to stay positive, focused, flexible, organized, and action-orientated – no matter what challenges you face.
Sources
American Psychological Association. Building your resilience.
Baldoni, J. (2009). Lead Your Boss: The Subtle Art of Managing Up. Amacom.
Beer, M. (2009). High Commitment High Performance: How to Build A Resilient Organization for Sustained Advantage. United States: Wiley.
Bennis, W. G. & Ronald A. Heifetz, R. A. (2003) Harvard Business Review on Building Personal and Organizational Resilience. United States: Harvard Business School Press.
Conner, D. R. (1993). Managing At the Speed of Change. Villard Books.
Hoopes. L. & Kelly, M. (2003). Managing Change with Personal Resilience: 21 Keys for Bouncing Back & Staying on Top in Turbulent Organizations. Mark Kelly Books.
Kahn, W. A. (2005). Holding Fast: The Struggle to Create Resilient Caregiving Organizations. New York: Routledge.
Karen Reivic, K. & Shatte, A. (2003). The Resilience Factor: 7 Keys to Finding Your Inner Strength and Overcoming Life's Hurdles. Broadway Books.
Kay, R. & Richardson, K. A. (2007). Building and Sustaining Resilience in Complex Organizations United States: ISCE Publishing.
Neilson, G. L. & Pasternack, B. A. (2005). Results: Keep What's Good, Fix What's Wrong, and Unlock Great Performance. Crown Business.
Northup, J. (2005) Life's A Bitch And Then You Change Your Attitude: 5 Secrets to Taming Life's Roller Coaster and Building Resilience. Azure Eyes Publishing.
Nugent, N. R., Sumner, J. A., & Amstadter, A. B. (2014). Resilience after trauma: from surviving to thriving. Eur J Psychotraumatol. 5:10.3402/ejpt.v5.25339. doi:10.3402/ejpt.v5.25339
Orsborn, C. (1997). The Art of Resilience: 100 Paths to Wisdom and Strength in an Uncertain World. Harmony/Rodale.
Patterson, J. L., Goens, G. A., & Reed, D. E. (2009). Resilient leadership for turbulent times: A guide to thriving in the face of adversity. R & L Education.
Reich J. W., Zautra A. J., & Hall, J. S. (2010). Handbook of Adult Resilience. The Guilford Press.
Reid, R. (2016). Psychological resilience. Med Leg J. 84(4):172-184. doi:10.1177/0025817216638781
Siebert, A. (2005). The Resiliency Advantage: Master Change, Thrive Under Pressure, and Bounce Back from Setbacks. Berrett-Koehler Publishers.
Slywotzky, A. & Badaracco Jr., J. L. (2002). Harvard Business Review on Leading in Turbulent Times (Harvard Business Review Paperback Series). United States: Harvard Business School Press.
Tirrell, R. (2009). The Wisdom of Resilience Builders: How our best leaders create the world's most enduring enterprises. Authorhouse.
Ungar, M., & Liebenberg, L. (Eds.). (2009). Researching resilience. University of Toronto Press.
Vinnicombe, S., Bank, J., and Shadev, K. (2001). Cranfield Research Report Creating a Resilient Workforce (Financial Times Management Briefings). London: Financial Times/ Prentice Hall.
Viscott, D. S. (1997). Emotional Resilience: Simple Truths for Dealing with the Unfinished Business of Your Past. Crown Publishing Group.
Walker, F. R., Pfingst, K., Carnevali, L., Sgoifo, A., & Nalivaiko, E. (2017). In the search for an integrative biomarker of resilience to psychological stress. Neurosci Biobehav Rev.74(Pt B):310-320. doi:10.1016/j.neubiorev.2016.05.003
Walumbwa, F. O., Avolio, B. J., Gardner, W. L., Wernsing, T. S., & Peterson, S. J. (2008). Authentic leadership: Development and validation of a theory-based measure. Journal of Management, 34(1), 89-126.
Weick, K. E., & Sutcliffe, K. M. (2007). Managing the Unexpected: Resilient Performance in an Age of Uncertainty. New York: John Wiley & Sons.
Wills, K. (2008). Change and Resilience in Organizations: A New Look at Change Management. Germany: VDM Verlag.