Learning to be a resilient leader: 8 resilient steps you can take today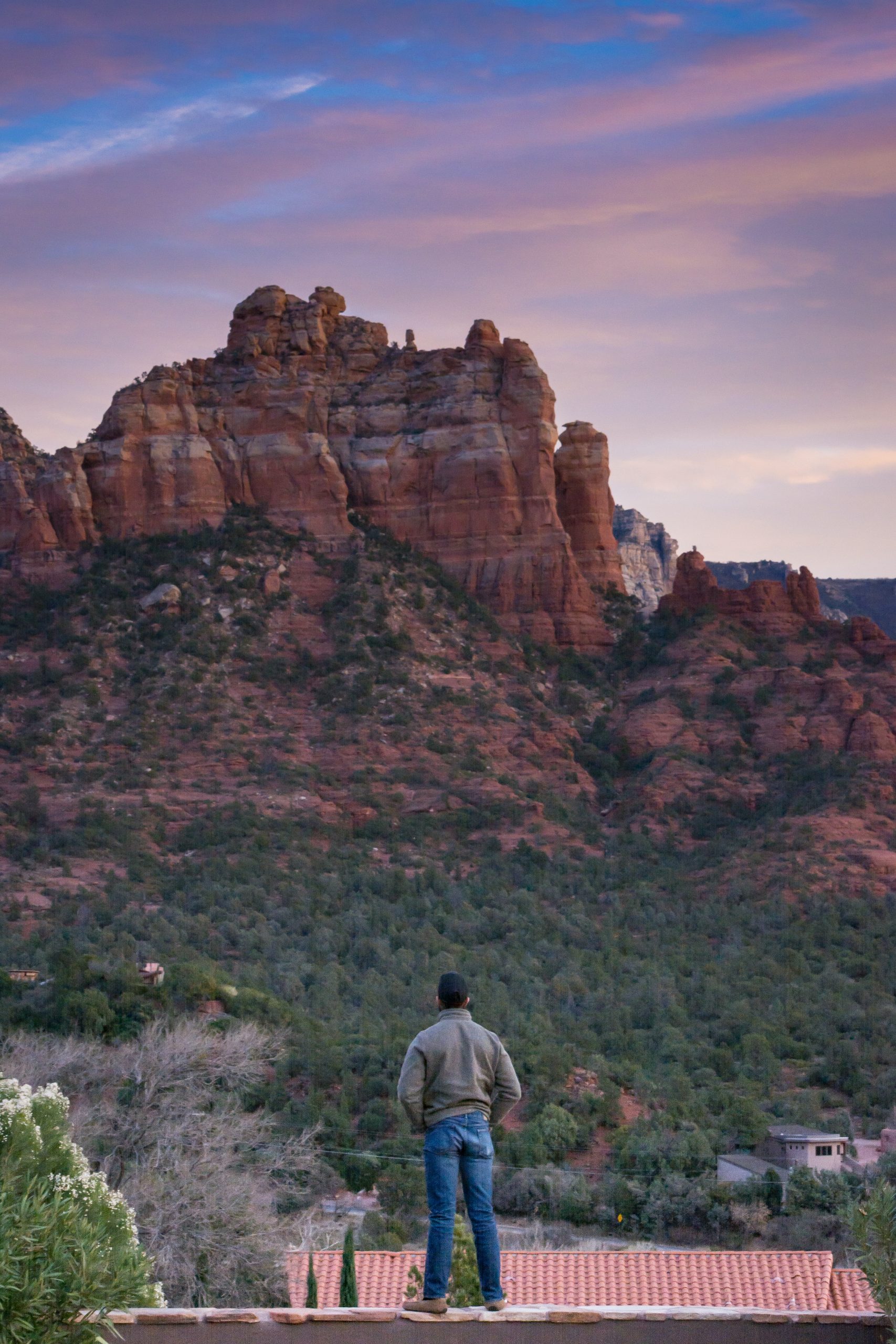 You may think becoming a leader is just about getting the job title of leader, shouting a lot and making shockingly accurate decisions.
But that's only in the movies. The Hollywood version.
The unmistakable characteristic of resilient leaders is their capacity to achieve their goals even in adversity.
Amazing leaders bounce back.
While other leaders start objective after objective without progressing towards their goals.
I've found that the level of change achieved is greatly improved when change is focused. For instance, your desired change occurs more easily and rapidly with clear objectives. And especially when associated with specific activities.
I want to show you how you can build your leadership skills.
And how you can use eight tactics to achieve more adaptability in your life.
Eight tactics you can use for transitions
Let's quickly deal with an important definition.
A transition is a psychological state in any change process that must start with letting go of the old situation.
So how do people deal with transitions?
1. Face the situation head-on
No matter how tough you think you are, most of us try to avoid change for as long as possible.
Being adaptable is about tackling our problems directly.
So, rushing boldly in is not a good idea.
We must be confident in our approach.
First, identify your problems, challenges, and opportunities. And control how the change affects your life.
Sounds good.
2. Don't over analyze
As we grow up, most of us become more hesitant to ask questions.
We wonder whether we shouldn't know the answers already.
We're afraid to be seen as dumb. Or perhaps we're too tired to remain curious.
Again, rushing in is never a good option. Take your time. Know what change you want to achieve, and then move on.
But don't take too long either.
Over-analyzing the situation can leave you stuck with indecision.
Be decisive; once you know what you want to do – make that change happen.
3. Accept that mistakes are part of any transition
Do not fool yourself into thinking that everything will go the way you want it to happen.
Mistakes are a learning opportunity.
And should be valued.
4. Don't be afraid to ask for help
Resilient leaders are expected to take the lead.
Yet, as leaders, we should not be afraid to ask for help.
When you ignore that you need assistance, you open the gauntlet for errors. And questions arise about your competence.
Sound familiar?
However, leaders that ask for help from their team open a world of possibilities and collaborations.
None of us handles significant life changes by ourselves.
I've learned that a great leader understands this. And seeks the support of others.
It is not a sign of weakness – it is a display of strength.
5. Choose to be more optimistic
Leaders are optimistic as a rule.
And, optimism is a disposition or tendency to look on the more favorable side of events. Or looking at conditions and expecting the best outcome.
Resilient leaders possess the ability to see the bright side of events or situations.
And leaders focus on achieving solutions rather than being challenged by the problem.
6. Stay engaged
Stay involved with what you do.
Don't sit on the fence and wait for changes to take place.
Your capacity to embrace what you do shapes how adaptable you are.
7. Stay active
Leaders stay active physically.
It's as simple as that
8. Learn to adapt
Leaders are constantly adapting and redefining themselves to the situation at hand.
Being adaptable allows you to lead and cope with any change.
Sources
Bennis, W. G. & Ronald A. Heifetz, R. A. (2003) Harvard Business Review on Building Personal and Organizational Resilience. United States: Harvard Business School Press.
Bonanno, G. A., Galea, S., Bucciarelli, A., & Vlahov, D. (2007). What predicts psychological resilience after a disaster? The role of demographics, resources, and life stress. J Consult Clin Psychol. 75(5):671-682. doi:10.1037/0022-006X.75.5.671
Borysenko, J. (2009). It's Not the End of the World: Developing Resilience in Times of Change. United States: Hay House.
Brooks, R. & Goldstein, S. (2004). The Power of Resilience: Achieving Balance, Confidence, and Personal Strength in Your Life. McGraw-Hill.
Conner, D. R. (1993). Managing At the Speed of Change. Villard Books.
Conner, D. R. (1998). Leading at the Edge of Chaos: How to Create the Nimble Organization. New York: Wiley.
Dillon, B., Dickinson, I., Williamson, J. & Whiteford, F. (2009). The Emergency Planner's Handbook. OUP Oxford.
Edwards, E. (2010). Resilience: Reflections on the Burdens and Gifts of Facing Life's Adversities. Broadway Books.
Grotberg, E. H. (Ed.). (2003). Resilience for today: Gaining strength from adversity. Greenwood Publishing Group.
Joyce, S. J. (2007) Teaching an Anthill to Fetch: Developing Collaborative Intelligence @ Work. Mighty Small Books Publishing.
Kahn, W. A. (2005). Holding Fast: The Struggle to Create Resilient Caregiving Organizations. New York: Routledge.
Karen Reivic, K. & Shatte, A. (2003). The Resilience Factor: 7 Keys to Finding Your Inner Strength and Overcoming Life's Hurdles. Broadway Books.
Kay, R. & Richardson, K. A. (2007). Building and Sustaining Resilience in Complex Organizations United States: ISCE Publishing.
Maddi, S. R., & Khoshaba, D. M. (2005). Resilience at Work: How to Succeed No Matter What Life Throws at You. New York: AMACOM.
Orsborn, C. (1997). The Art of Resilience: 100 Paths to Wisdom and Strength in an Uncertain World. Harmony/Rodale.
Russell, J. & Russell, L. (2003). Leading Change Training (ASTD Trainer's Workshop Series). United States: ASTD Press.
Weick, K. E., & Sutcliffe, K. M. (2007). Managing the Unexpected: Resilient Performance in an Age of Uncertainty. New York: John Wiley & Sons.
Wills, K. (2008). Change and Resilience in Organizations: A New Look at Change Management. Germany: VDM Verlag.
Zager Kocjan, G., Kavčič, T., & Avsec, A. (2021). Resilience matters: Explaining the association between personality and psychological functioning during the COVID-19 pandemic. Int J Clin Health Psychol. 21(1):100198. doi:10.1016/j.ijchp.2020.08.002