Guide to overcoming stress: Here are 5 steps to take right now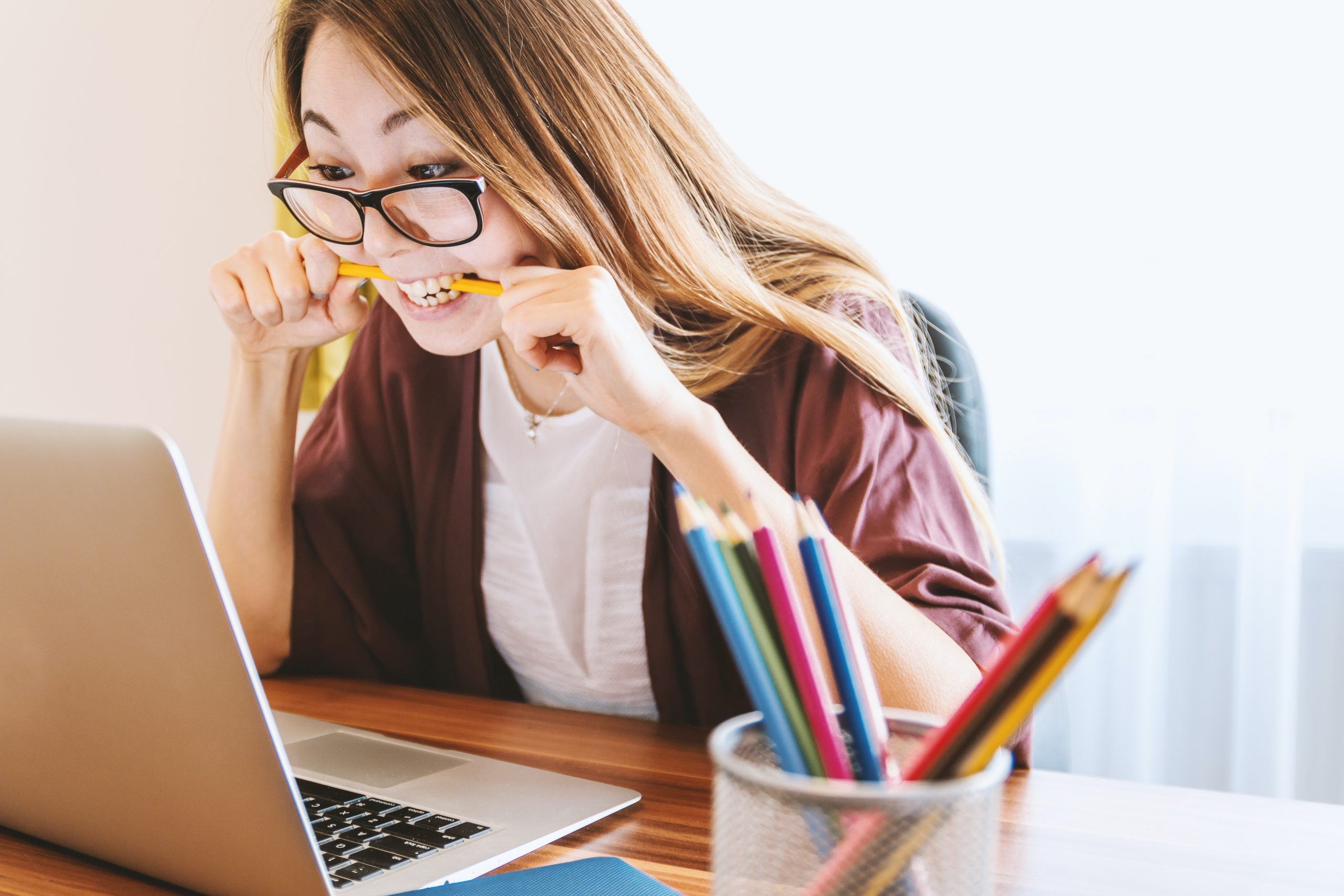 We all get stressed.
I know I do.
However, I have spent a lot of time researching resiliency best practices and how to deal with the stress in my life.
Of course, some stress is good.
But other stress is overwhelming. Destructive. And, not good for us.
So, what eases your stress?
You may have heard the advice of taking exercise and eating healthily. And that's, of course, excellent advice. But there's so more that you can do.
Resiliency means you have to take some defined steps to overcome stress.
And, achieve greater resiliency in your life.
1. Know yourself
Resilient people take note of your stress level. It may seem obvious but we all experience stress in different ways. You will need to be aware of what causes you stress and what reduces your stress levels.
2. Know the behaviors you use to deal with stress
What behaviors do you use to deal with stress? Are they healthy actions like exercise or are they unhealthy behaviors such as smoking, drinking, or eating poorly? Resilient people are encouraged to always use healthy ways to reduce their stress. Eat correctly, get enough sleep, drink plenty of water and engage in regular physical activity.
3. Become goal orientated
Do you get worried or stressed that you'll forget something? To help yourself, simply identify your goals, focus your behavior on the task at hand and use to-do lists to help track what you need to do.
4. Take short breaks
Take a 10-15 minute break every few hours to recharge. Avoid the temptation of working through lunch and you will start to see immediate improvements.
5. Get support when required
None of us has all the answers so don't fool yourself. Resilient people know this and are not afraid to seek the support of others.
Sources
Aldwin, C. M. (1994). Stress, Coping and Development. New York: Guilford.
American Psychological Association. Building your resilience.
Baldoni, J. (2009). Lead Your Boss: The Subtle Art of Managing Up. Amacom.
Beer, M. (2009). High Commitment High Performance: How to Build A Resilient Organization for Sustained Advantage. United States: Wiley.
Benard, B. (2004). Resiliency: What We Have Learned. WestEd.
Bennis, W. G. & Ronald A. Heifetz, R. A. (2003) Harvard Business Review on Building Personal and Organizational Resilience. United States: Harvard Business School Press.
Bonanno, G. A., Galea, S., Bucciarelli, A., & Vlahov, D. (2007). What predicts psychological resilience after a disaster? The role of demographics, resources, and life stress. J Consult Clin Psychol. 75(5):671-682. doi:10.1037/0022-006X.75.5.671
Borysenko, J. (2009). It's Not the End of the World: Developing Resilience in Times of Change. United States: Hay House.
Brooks, R. & Goldstein, S. (2004). The Power of Resilience: Achieving Balance, Confidence, and Personal Strength in Your Life. McGraw-Hill.
Conner, D. R. (1993). Managing At the Speed of Change. Villard Books.
Edwards, E. (2010). Resilience: Reflections on the Burdens and Gifts of Facing Life's Adversities. Broadway Books.
Fikret Berkes, F., Colding, J. & Folke, C. (2002). Navigating Social-Ecological Systems: Building Resilience for Complexity and Change. Cambridge University Press.
Flach, F. F. (2004). Resilience: Discovering a New Strength at Times of Stress. Columbine Trade.
Grotberg, E. H. (Ed.). (2003). Resilience for today: Gaining strength from adversity. Greenwood Publishing Group.
Hoopes. L. & Kelly, M. (2003). Managing Change with Personal Resilience: 21 Keys for Bouncing Back & Staying on Top in Turbulent Organizations. Mark Kelly Books.
Iacoviello, B. M., & Charney, D. S. (2014). Psychosocial facets of resilience: Implications for preventing posttrauma psychopathology, treating trauma survivors, and enhancing community resilience. Eur J Psychotraumatol. 5. doi:10.3402/ejpt.v5.23970
Infurna, F. J, & Luthar, S. S. (2016). Resilience to major life stressors is not as common as thought. Perspect Psychol Sci. 11, (2):175-194. doi:10.1177/1745691615621271
Kahn, W. A. (2005). Holding Fast: The Struggle to Create Resilient Caregiving Organizations. New York: Routledge.
Karen Reivic, K. & Shatte, A. (2003). The Resilience Factor: 7 Keys to Finding Your Inner Strength and Overcoming Life's Hurdles. Broadway Books.
Lane, T. (2019) Emotional Intelligence. Ann R Coll Surg Engl. 101(1):1. doi:10.1308/rcsann.2018.0209
London, M. & Wueste, R. A. (1992). Human Resource Development in Changing Organizations. Westport: Quorum Books.
Maddi, S. R., & Khoshaba, D. M. (2005). Resilience at Work: How to Succeed No Matter What Life Throws at You. New York: AMACOM.
Maymin, S., Britton, K., Gillespie, K. & Chin, E. (2009). Resilience: How to Navigate Life's Curves (Positive Psychology News). CreateSpace Independent Publishing Platform.
Miller, B. (2005). The Woman's Book of Resilience: 12 Qualities to Cultivate. Conari Press, U.S.
Morros, T. (2004). The Stoic Art of Living: Inner Resilience and Outer Results. Open Court.
Neilson, G. L. & Pasternack, B. A. (2005). Results: Keep What's Good, Fix What's Wrong, and Unlock Great Performance. Crown Business.
Nugent, N. R., Sumner, J. A., & Amstadter, A. B. (2014). Resilience after trauma: from surviving to thriving. Eur J Psychotraumatol. 5:10.3402/ejpt.v5.25339. doi:10.3402/ejpt.v5.25339
Orsborn, C. (1997). The Art of Resilience: 100 Paths to Wisdom and Strength in an Uncertain World. Harmony/Rodale.
Osório, C., Probert, T., Jones, E., Young, A. H., & Robbins, I. (2017). Adapting to stress: Understanding the neurobiology of resilience. Behav Med. 43(4):307-322. doi:10.1080/08964289.2016.1170661
Park, C. L., Cohen, L. H., and Murch, R. L. (1996). Assessment and prediction of stress-related growth. J. Pers. 64, 71–105. doi: 10.1111/j.1467- 6494.1996.tb00815.x
Park, C. L., & Folkman, S. (1997). Meaning in the context of stress and coping. Rev. Gen. Psychol. 1, 115–144. doi: 10.1037/1089-2680.1.2.115
Paton, D., Violanti, J. M., & Smith, L. M. (2003). Promoting capabilities to manage posttraumatic stress: Perspectives on resilience. Charles C Thomas Publisher.
Patterson, J. L., Goens, G. A., & Reed, D. E. (2009). Resilient leadership for turbulent times: A guide to thriving in the face of adversity. R & L Education.
Reich J. W., Zautra A. J., & Hall, J. S. (2010). Handbook of Adult Resilience. The Guilford Press.
Reid, R. (2016). Psychological resilience. Med Leg J. 84(4):172-184. doi:10.1177/0025817216638781
Russell, J. & Russell, L. (2003). Leading Change Training (ASTD Trainer's Workshop Series). United States: ASTD Press.
Sarma. K. (2008). Mental Resilience: The Power of Clarity: How to Develop the Focus of a Warrior and the Peace of a Monk. New World Library.
Seiden, J. (2009). Super Staying Power: What You Need to Become Valuable and Resilient at Work. McGraw-Hill Education.
Shi, L., Sun, J., Wei, D., & Qiu, J. (2019) Recover from the adversity: Functional connectivity basis of psychological resilience. Neuropsychologia. 122:20-27. doi:10.1016/j.neuropsychologia.2018.12.002
Siebert, A. (2005). The Resiliency Advantage: Master Change, Thrive Under Pressure, and Bounce Back from Setbacks. Berrett-Koehler Publishers.
Sippel, L. M, Pietrzak, R. H., Charney, D. S., Mayes, L. C., & Southwick, S. M. (2015). How does social support enhance resilience in the trauma-exposed individual? E&S. 20(4):art10. doi:10.5751/ES-07832-200410
Slywotzky, A. & Badaracco Jr., J. L. (2002). Harvard Business Review on Leading in Turbulent Times (Harvard Business Review Paperback Series). United States: Harvard Business School Press.
Southwick, S. M., Vythilingam, M., & Charney, D. S. (2005). The psychobiology of depression and resilience to stress: implications for prevention and treatment. Annu Rev Clin Psychol. 1:255-291. doi:10.1146/annurev.clinpsy.1.102803.143948
Stoltz, P. G. (1999). Adversity Quotient: Turning Obstacles into Opportunities. London. Wiley.
Thoern, H. A., Grueschow, M., Ehlert, U., Ruff, C. C., & Kleim B. (2016). Attentional Bias towards Positive Emotion Predicts Stress Resilience. PLoS ONE. 11(3):e0148368. doi:10.1371/journal.pone.0148368
Tirrell, R. (2009). The Wisdom of Resilience Builders: How our best leaders create the world's most enduring enterprises. Authorhouse.
Turnipseed, D. L. (2018). Emotional intelligence and OCB: The moderating role of work locus of control. J Soc Psychol. 158(3):322-336. doi:10.1080/00224545.2017.1346582
Vaughan, E., Koczwara, B., Kemp, E., Freytag, C., Tan, W., & Beatty L. (2019). Exploring emotion regulation as a mediator of the relationship between resilience and distress in cancer. Psychooncology. 28(7):1506-1512. doi:10.1002/pon.5107
Vinnicombe, S., Bank, J., and Shadev, K. (2001). Cranfield Research Report Creating a Resilient Workforce (Financial Times Management Briefings). London: Financial Times/ Prentice Hall.
Viscott, D. S. (1997). Emotional Resilience: Simple Truths for Dealing with the Unfinished Business of Your Past. Crown Publishing Group.
Walker, F. R., Pfingst, K., Carnevali, L., Sgoifo, A., & Nalivaiko, E. (2017). In the search for an integrative biomarker of resilience to psychological stress. Neurosci Biobehav Rev.74(Pt B):310-320. doi:10.1016/j.neubiorev.2016.05.003
Walumbwa, F. O., Avolio, B. J., Gardner, W. L., Wernsing, T. S., & Peterson, S. J. (2008). Authentic leadership: Development and validation of a theory-based measure. Journal of Management, 34(1), 89-126.
Weick, K. E., & Sutcliffe, K. M. (2007). Managing the Unexpected: Resilient Performance in an Age of Uncertainty. New York: John Wiley & Sons.
Wills, K. (2008). Change and Resilience in Organizations: A New Look at Change Management. Germany: VDM Verlag.