6 amazing steps to a more resilient you: The hard lessons I had to learn myself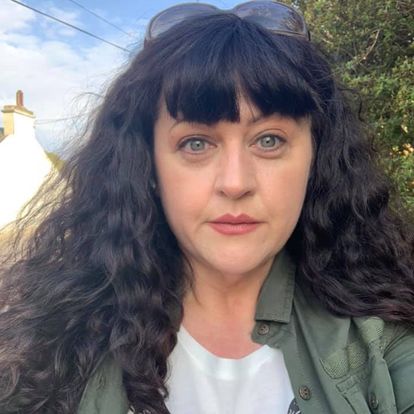 A few years ago, I had a traumatic encounter with a woman in a market.
She suddenly started shouting at me. And making unfounded accusations.
I was shocked. Embarrassed. Upset. Even bewildered.
I hated those feelings.
It was deeply traumatic. And, sadly scarred me deeply.
I tried to make sense of it all. I read tons of books and blogs. Listened to gurus and inspirational writers. I even practice mindfulness.
Forever trying to make sense of it all.
Want to know what I learned?
1. Know yourself
How many of us know ourselves?
Hands up?
I thought I knew myself inside-out.
I was wrong.
It took a trauma to raise me up from a waking sleep.
Being adaptable requires looking inside. And owning your emotional reactions to change. It involves a capacity to distance yourself from these emotions. It requires you to respond to the situation. And, not to respond to the emotion experienced.
Sound easy?
It is not.
Learning to approach situations like problems takes practice.
I'm often drawn to the question "how do you eat an elephant?"
And the answer is … one bite at a time
Solutions emerge by breaking down challenges into manageable pieces.
2. Listen to your intuitions
Have you ever noticed your gut feeling often serves you well?
I'm not sure whether I notice this now because I'm fixated on growth these days. But I do know that I often went against my gut. And I responded with my head.
And more often to my cost.
Those head and emotional responses felt important at first, but I now know they didn't serve me well.
Some people like to engage their brains in everything they do. I find it easier now to trust my intuition. I take my time.
And to this day I'm still amazed sometimes how my gut gets it right.
Plus how calmer I am these days by not seeking out blame.
If it sounds right to you, it is right for you.
So, don't be afraid to listen to your gut.
Become more resilient, by engaging your innate gut. And make the journey from trauma to growth as short as possible.
Be realistic in your approach.
Focus on the endgame.
And always work within manageable pieces.
3. Identify your issues
Everyone seems to think that to become more adaptable, you have to protect yourself from future traumas.
It's like everyone is in a big hurry to get tougher and not get hurt again.
You might think that identifying your issues should come naturally.
Unfortunately often doesn't work like that.
Makes sense?
And hiding away doesn't really work. What matters is how you identify with your challenges. And, how you then deal with your issues.
Of course, I also know that none of us wants to experience the pain of trauma again.
So, I do hear you too.
When we hide away rather than identify our problems, challenges, and opportunities, we are not dealing with our issues.
We burn our energy. Weaken our strengths. And we do not move on with what we learned.
In many ways, we get stuck running to a standstill.
And the key message is to face your issues head-on.
And don't avoid the inevitable change or over-analyze – embrace the change.
4. Own your feelings
Often, we don't have all the time we need. And, we have lots of people competing for our time.
I used to that think that some people were just trying to steal my time.
It used to stress me out.
But I soon learned that others can't make us feel a certain way.
Only we have control over our own emotions.
This doesn't mean we choose emotional coldness.
But only you can choose to react positively or negatively.
I'm more focused on solution-finding now.
Rather than succumbing to emotional responses.
Choose positivity every time.
5. Cope with the loss
I can't tell you coping with loss is easy.
Loss happens for many reasons. It also represents many things. From losing something to not achieving something you desire.
I know I mourned my old self. My protective skin was infiltrated by trauma.
Know that feeling?
It took me time to emerge but I now accept that loss is natural. And an essential learning opportunity.
Understanding loss in the right way moves you through the grieving process towards greater acceptance.
6. Separate past and future from the present
The past is gone. And the future hasn't happened yet.
Know the saying?
In my case, I realized I had to understand my situation as it is now. And how the past was truly gone.
I was permanently changed.
And I had moved forward.
Of course, this awareness does not happen overnight.
At the time, I didn't understand how trauma works.
So, on your journey live in the now.
And only deal with the now today.
Bonus Step – Create meaning and purpose
When that traumatic event happened to me it felt at first like I fell down a hole. And I was still falling.
I was trying to figure out how to explain what had happened to me. Why did this occur? Who was at fault? Was I to blame in some mad delusional way?
I was getting lost – proving a just-world hypothesis.
Good things happen to good people. And bad things happen to bad people was something I believed.
When, in many ways, it was not about me at all.
I had done nothing. But doing nothing didn't negate my trauma.
When our meaning and purpose becomes unexpectedly derailed, our doubt creeps in, and moving forward becomes difficult.
Fortunately, in time, I discovered we all need to focus on meaning and purpose in our lives.
So rather than looking back at the trauma for answers, I looked forward instead.
The takeaway.
Find what creates meaning and purpose for you. And pursue it with passion and energy.
Don't look back.
Become more resilient in your life
You'll be amazed at how much more adaptable you can be when you use these steps to help you.
And as the basis for your traumatic growth.
Sources
American Psychological Association. Building your resilience.
Baldoni, J. (2009). Lead Your Boss: The Subtle Art of Managing Up. Amacom.
Beer, M. (2009). High Commitment High Performance: How to Build A Resilient Organization for Sustained Advantage. United States: Wiley.
Benard, B. (2004). Resiliency: What We Have Learned. WestEd.
Bennis, W. G. & Ronald A. Heifetz, R. A. (2003) Harvard Business Review on Building Personal and Organizational Resilience. United States: Harvard Business School Press.
Bonanno, G. A., Galea, S., Bucciarelli, A., & Vlahov, D. (2007). What predicts psychological resilience after a disaster? The role of demographics, resources, and life stress. J Consult Clin Psychol. 75(5):671-682. doi:10.1037/0022-006X.75.5.671
Borysenko, J. (2009). It's Not the End of the World: Developing Resilience in Times of Change. United States: Hay House.
Brooks, R. & Goldstein, S. (2004). The Power of Resilience: Achieving Balance, Confidence, and Personal Strength in Your Life. McGraw-Hill.
Conner, D. R. (1993). Managing At the Speed of Change. Villard Books.
Iacoviello, B. M., & Charney, D. S. (2014). Psychosocial facets of resilience: Implications for preventing posttrauma psychopathology, treating trauma survivors, and enhancing community resilience. Eur J Psychotraumatol. 5. doi:10.3402/ejpt.v5.23970
Infurna, F. J, & Luthar, S. S. (2016). Resilience to major life stressors is not as common as thought. Perspect Psychol Sci. 11, (2):175-194. doi:10.1177/1745691615621271
Lane, T. (2019) Emotional Intelligence. Ann R Coll Surg Engl. 101(1):1. doi:10.1308/rcsann.2018.0209
Maddi, S. R., & Khoshaba, D. M. (2005). Resilience at Work: How to Succeed No Matter What Life Throws at You. New York: AMACOM.
Maymin, S., Britton, K., Gillespie, K. & Chin, E. (2009). Resilience: How to Navigate Life's Curves (Positive Psychology News). CreateSpace Independent Publishing Platform.
Miller, B. (2005). The Woman's Book of Resilience: 12 Qualities to Cultivate. Conari Press, U.S.
Morros, T. (2004). The Stoic Art of Living: Inner Resilience and Outer Results. Open Court.
Patterson, J. L., Goens, G. A., & Reed, D. E. (2009). Resilient leadership for turbulent times: A guide to thriving in the face of adversity. R & L Education.
Reich J. W., Zautra A. J., & Hall, J. S. (2010). Handbook of Adult Resilience. The Guilford Press.
Reid, R. (2016). Psychological resilience. Med Leg J. 84(4):172-184. doi:10.1177/0025817216638781
Russell, J. & Russell, L. (2003). Leading Change Training (ASTD Trainer's Workshop Series). United States: ASTD Press.
Sarma. K. (2008). Mental Resilience: The Power of Clarity: How to Develop the Focus of a Warrior and the Peace of a Monk. New World Library.
Seiden, J. (2009). Super Staying Power: What You Need to Become Valuable and Resilient at Work. McGraw-Hill Education.
Shi, L., Sun, J., Wei, D., & Qiu, J. (2019) Recover from the adversity: Functional connectivity basis of psychological resilience. Neuropsychologia. 122:20-27. doi:10.1016/j.neuropsychologia.2018.12.002
Siebert, A. (2005). The Resiliency Advantage: Master Change, Thrive Under Pressure, and Bounce Back from Setbacks. Berrett-Koehler Publishers.
Slywotzky, A. & Badaracco Jr., J. L. (2002). Harvard Business Review on Leading in Turbulent Times (Harvard Business Review Paperback Series). United States: Harvard Business School Press.
Southwick, S. M., Vythilingam, M., & Charney, D. S. (2005). The psychobiology of depression and resilience to stress: implications for prevention and treatment. Annu Rev Clin Psychol. 1:255-291. doi:10.1146/annurev.clinpsy.1.102803.143948
Vinnicombe, S., Bank, J., and Shadev, K. (2001). Cranfield Research Report Creating a Resilient Workforce (Financial Times Management Briefings). London: Financial Times/ Prentice Hall.
Viscott, D. S. (1997). Emotional Resilience: Simple Truths for Dealing with the Unfinished Business of Your Past. Crown Publishing Group.
Weick, K. E., & Sutcliffe, K. M. (2007). Managing the Unexpected: Resilient Performance in an Age of Uncertainty. New York: John Wiley & Sons.