Taking control of change: How to help your team cope with change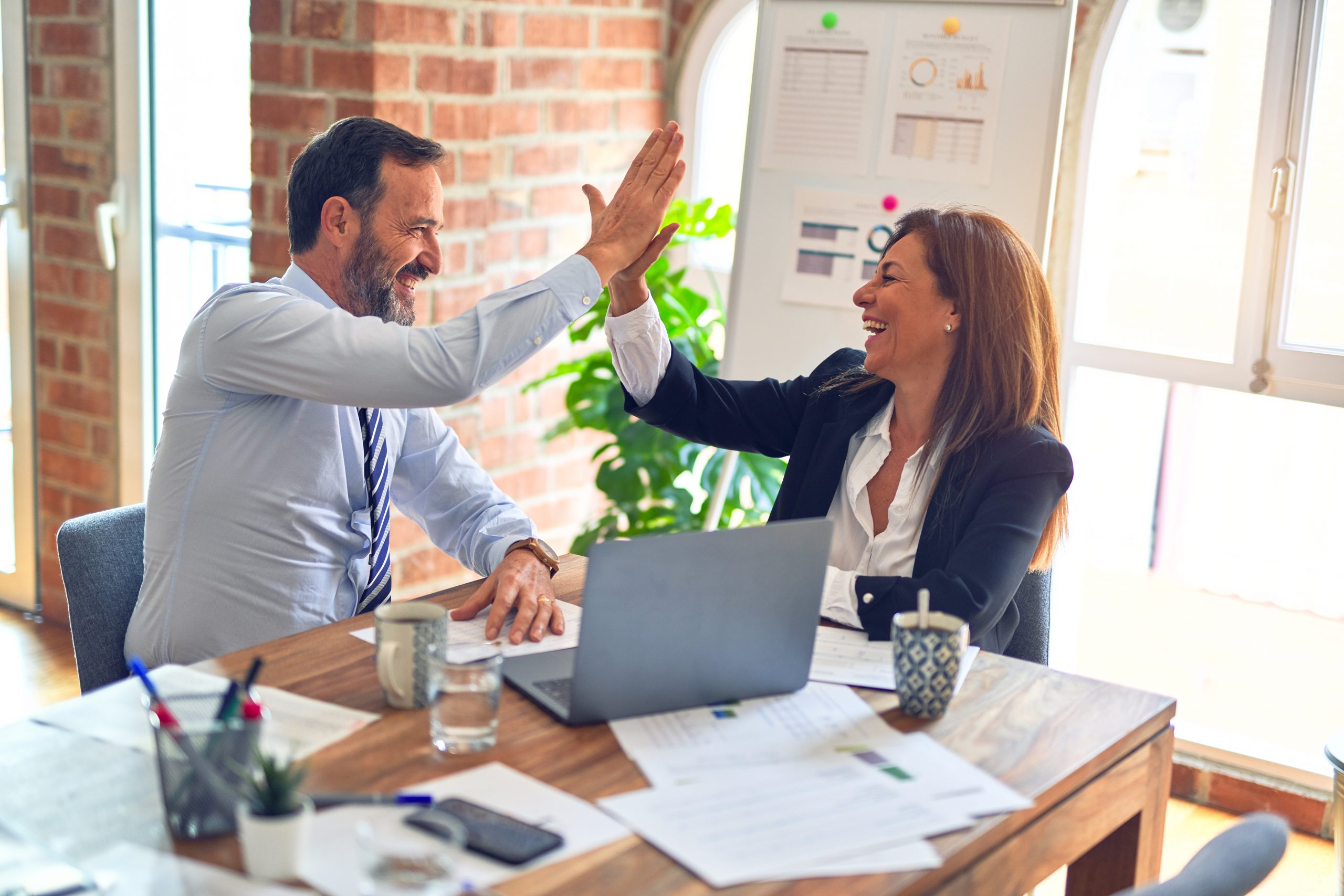 How good are you at helping your teams take control of change?
Does your team take on board your suggestions?
Let's be clear, helping others take control of change can be hard to communicate.
Plans for change often seem scary to teams. And if we fail as managers to communicate a change to our team, that's when we fail to take control of change, too.
So, what can you do to help your team embrace change?
First, understand change
In a way, we're all afraid of change.
Even seasoned experts get jitters.
In fact, the path to dealing with change is to learn how to take control of change. And, then mastering change.
Let me explain.
A few years ago, I was finding myself getting busier and busier.
All great things to be honest. But, so much change made me dizzy.
I planned and plotted. I searched for advice here and everywhere. Read what I could. And, ingested so much management-speak that I nearly didn't know my right side from my left.
Know that feeling?
But then, I landed on the characteristics of resilient management … it was a revelation.
Now let's start taking control of change
The good news is taking control of change is easier than it seems.
A characteristic of resilient people is their capacity to achieve their goals even in the face of adversity.
How do they do this?
The huge secret is leadership creates a shift in power by taking control.
When we are unaware, we can feel like we have little or no control over the change that impacts us directly.
How many times have you heard teams say, "what can we do?"
More often, teams feel change is trusted upon them.
But leadership pushes a shift in energy from a powerless "what can I do?" to an energized "what can I do to make a difference?"
As a result, leaders bounce back while others feel helpless in their plight in life.
So, what can you do to take control of change with a new panache?
You know that looking at problems from a different angle can really change your perspective.
Taking control of change is the same process.
When you re-focus, your control of change also changes.
Things that you assumed were beyond your control are now under your control. And any aspects adopting an influence position suddenly come under your control as well.
Sounds good, right?
Shall I show you how?
Consider a recent change that has been announced in your company.
Using the worksheet below list those aspects that you consider Givens (those things beyond your control).
Next list those things that you think you can Negotiate (aspects that you can influence). And list those things that you would see as Controllable (under your control).
As you complete this exercise you will start to see that more and more things are within your control.
Using this approach results in a considerable shift of energy.
And what seems initially as givens or outside your control soon become more manageable.
| | | |
| --- | --- | --- |
| Givens | Negotiable | Controllable |
| Aspects of the change we cannot control | Aspects of the change we influence | Aspects of the change that my team can control |
| | | |
| | | |
| | | |
| | | |
| | | |
| | | |
| | | |
| | | |
OK, so I've given you a neat little table.
This doesn't mean that everything will change overnight. But, what I've given you will help your team start to change their mindset on what aspects of change they can control today.
Taking this learning out into the real world
People respond to different perspectives on situations because it helps them take control of change.
So, whenever you want to get your team to embrace change (or outline why a change is happening), use these simple three steps to show how we all can take control of change.
Sources
Baldoni, J. (2009). Lead Your Boss: The Subtle Art of Managing Up. Amacom.
Beer, M. (2009). High Commitment High Performance: How to Build A Resilient Organization for Sustained Advantage. United States: Wiley.
Benard, B. (2004). Resiliency: What We Have Learned. WestEd.
Bennis, W. G. & Ronald A. Heifetz, R. A. (2003) Harvard Business Review on Building Personal and Organizational Resilience. United States: Harvard Business School Press.
Bond, M. H. (2013). Refining Lewin's formula: A general model for explaining situational influence on social doi:10.1111/ajsp.12012
Bridges, W. (1988). Surviving corporate transition: rational management in a world of mergers, layoffs, start-ups, takeovers, divestitures, deregulation, and new technologies. New York: Doubleday.
Burnes, B., & Cooke, B. (2013). Kurt Lewin's field theory: A review and re‐evaluation. International Journal of Management Reviews, 15(4), 408-425. doi:10.1111/j.1468-2370.2012.00348
Cheishvili, J., Zarnadze, I. & Zarnadze, S. (2017). Management of Change Delivery Decision Making Through the Force Field Analysis in Georgia. IRA-International Journal of Management & Social Sciences, 6, 3,411-418.
Edwards, E. (2010). Resilience: Reflections on the Burdens and Gifts of Facing Life's Adversities. Broadway Books.
Emery Roe, E. & Schulman, P. (2008). High-Reliability Management: Operating on the Edge (High Reliability and Crisis Management). United States: Stanford University Press.
Gulati, R. (2010). Reorganize for resilience: Putting customers at the center of your business. Harvard Business Press.
Hayes, J. (2014). The theory and practice of change management (4th ed.). Basingstoke: Palgrave Macmillan.
Hoopes. L. & Kelly, M. (2003). Managing Change with Personal Resilience: 21 Keys for Bouncing Back & Staying on Top in Turbulent Organizations. Mark Kelly Books.
Kahn, W. A. (2005). Holding Fast: The Struggle to Create Resilient Caregiving Organizations. New York: Routledge.
Karen Reivic, K. & Shatte, A. (2003). The Resilience Factor: 7 Keys to Finding Your Inner Strength and Overcoming Life's Hurdles. Broadway Books.
Kay, R. & Richardson, K. A. (2007). Building and Sustaining Resilience in Complex Organizations United States: ISCE Publishing.
Kotter, J. P. (1996). Leading change. Boston, Mass: Harvard Business School Press.
Maddi, S. R., & Khoshaba, D. M. (2005). Resilience at Work: How to Succeed No Matter What Life Throws at You. New York: AMACOM.
Manchester, J., Miceli, D. L. G., Metcalf, J. A., Paolini, C. A., Napier, A. H., Coogle, C. L., & Owens, M. G. (2014). Facilitating Lewin's change model with collaborative evaluation in promoting evidence-based practices of health professionals. Evaluation and Program Planning, 47, 82. doi:10.1016/j.evalprogplan.2014.08.007
Maymin, S., Britton, K., Gillespie, K. & Chin, E. (2009). Resilience: How to Navigate Life's Curves (Positive Psychology News). CreateSpace Independent Publishing Platform.
Miller, W. R., & C'deBaca, J. (1994). Quantum change: Toward a psychology of transformation. In T. F. Heatherton & J. L. Weinberger (Eds.), Can personality change? (pp. 253–280). American Psychological Association.
Russell, J. & Russell, L. (2003). Leading Change Training (ASTD Trainer's Workshop Series). United States: ASTD Press.
Slywotzky, A. & Badaracco Jr., J. L. (2002). Harvard Business Review on Leading in Turbulent Times (Harvard Business Review Paperback Series). United States: Harvard Business School Press.
Tennen, H., & Affleck, G. (2002). Benefit-finding and benefit-reminding. In C. R. Snyder & S. J. Lopez (Eds.), Handbook of positive psychology (pp. 584–597). Oxford University Press.
The Amazing Parish (2019). Managing Transitions. Available at: https://player.vimeo.com/video/171578804?h=e32ba98464
Waysman, M., Schwarzwald, J., and Solomon, Z. (2001). Hardiness: an examination of its relationship with positive and negative long term changes following trauma. J. Trauma. Stress 14, 531–548. doi: 10.1023/A:1011112723704