How to improve your resilient leadership skills: 10 traits to shape your development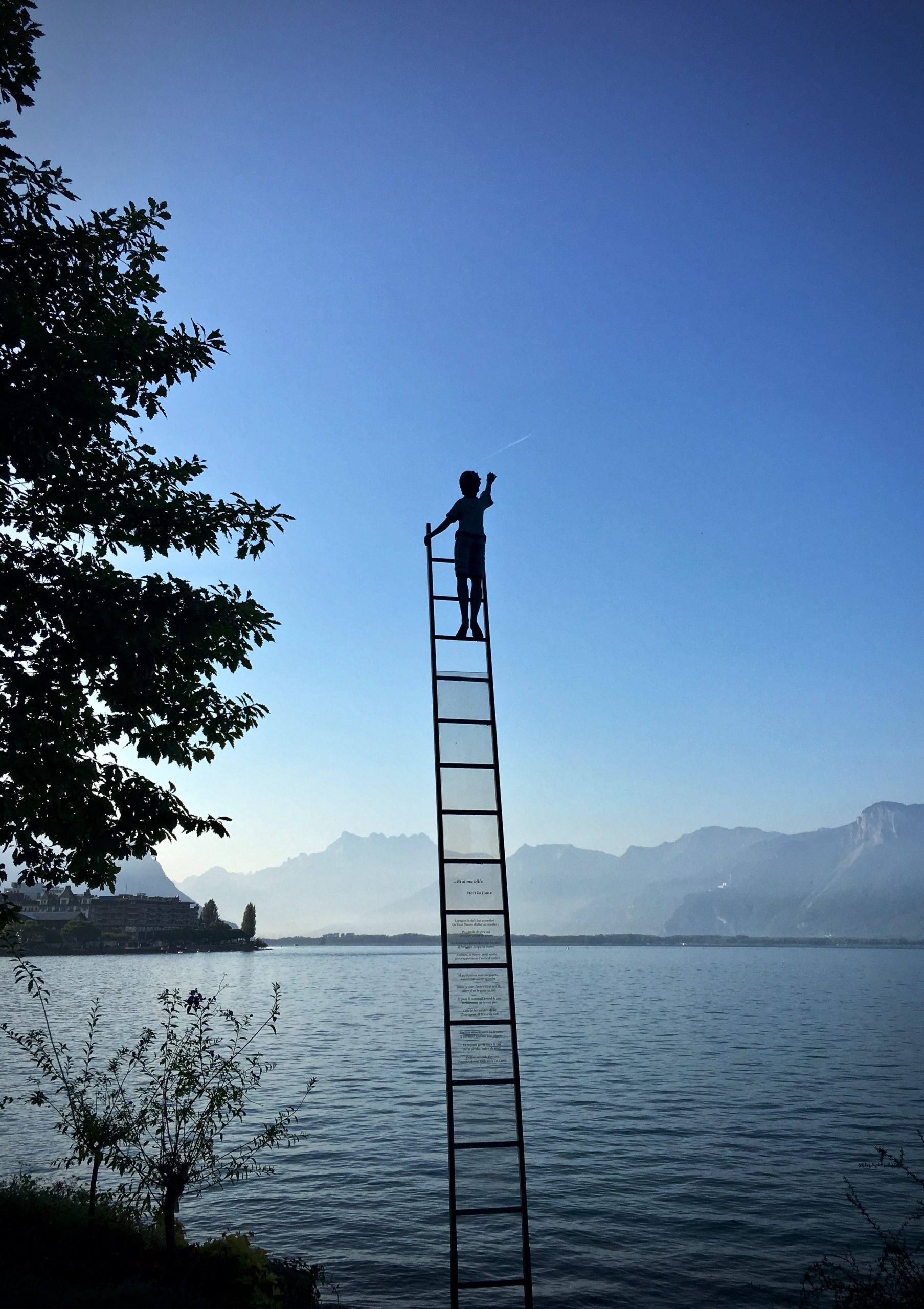 Have you attempted to develop your capacity to be resilient by searching the internet?
You are not alone.
But have you found it challenging to link what you've been reading to your own life?
Again, I tell you that you are not alone.
Learning to be a leader is hard
But let me tell you what I've discovered.
Resiliency is a lot to do with how you present yourself. The traits that others see in you. What you do. How you behave. And, the things that make you … well, you.
Initially, I found my journey towards resiliency a challenge. Over time, I made mistakes. I had a lot to learn. I still do.
But I discovered ten traits that all resilient people share.
And, I am delighted to share these traits with you.
Sound good, right?
1. Be self-aware
Resilient leadership requires an ability to look inside and know your feelings and thoughts. And it also involves distancing ourselves from emotions. These leaders respond to the situation and not the emotion.
2. Stay balanced
As a leader, you are more self-aware. You are also more balanced. Plus you choose when to get involved. And when not to be involved. This ability to control how you engage with situations helps you to cope with change.
3. Have a sense of humor
Humor is a very important aspect of coping with change. Enjoy and practice it every day. And be amazed at the change you will see in yourself.
4. Remain creative
As a leader, you are very creative and try new things.
5. Be autonomous
As a leader, you develop safe boundaries between yourself and others. This allows you to operate independently. And take decisive action where necessary.
6. Be happy
Resilient management lives within the moment. Quite simply the past is gone. And the future hasn't happened yet. So, the present is where we need to be. You need to also be happy in this place.
Take time to find your balance.
7. Promote humility
Humility is an essential characteristic of a leader.
So, know both your strengths and weaknesses.
8. Understand relationships
As a leader, you value and understand the people dimension. You are empathic. And you seek to know and understand others.
Your emotional stability is especially important during times of difficult change.
9. Be self-motivated
The resilient leader is self-motivated. This motivation is your fuel for action.
Take the initiative and responsibility for your actions. And your persistence allows you to deliver results.
10. Have a strong moral compass
Resilient people possess strong personal values which particularly focus on the concept of mutual respect. Strengthen this moral compass. It will guide you to internal and external success.
Learn to focus on the traits of resilient people
Be realistic about what you can do. And be open about what you cannot do.
Sources
Beer, M. (2009). High Commitment High Performance: How to Build A Resilient Organization for Sustained Advantage. United States: Wiley.
Benard, B. (2004). Resiliency: What We Have Learned. WestEd.
Bennis, W. G. & Ronald A. Heifetz, R. A. (2003) Harvard Business Review on Building Personal and Organizational Resilience. United States: Harvard Business School Press.
Borysenko, J. (2009). It's Not the End of the World: Developing Resilience in Times of Change. United States: Hay House.
Brooks, R. & Goldstein, S. (2004). The Power of Resilience: Achieving Balance, Confidence, and Personal Strength in Your Life. McGraw-Hill.
Conner, D. R. (1993). Managing At the Speed of Change. Villard Books.
Conner, D. R. (1998). Leading at the Edge of Chaos: How to Create the Nimble Organization. New York: Wiley.
Dillon, B., Dickinson, I., Williamson, J. & Whiteford, F. (2009). The Emergency Planner's Handbook. OUP Oxford.
Fikret Berkes, F., Colding, J. & Folke, C. (2002). Navigating Social-Ecological Systems: Building Resilience for Complexity and Change. Cambridge University Press.
Flach, F. F. (2004). Resilience: Discovering a New Strength at Times of Stress. Columbine Trade.
Gulati, R. (2010). Reorganize for resilience: Putting customers at the center of your business. Harvard Business Press.
Kahn, W. A. (2005). Holding Fast: The Struggle to Create Resilient Caregiving Organizations. New York: Routledge.
Karen Reivic, K. & Shatte, A. (2003). The Resilience Factor: 7 Keys to Finding Your Inner Strength and Overcoming Life's Hurdles. Broadway Books.
Kay, R. & Richardson, K. A. (2007). Building and Sustaining Resilience in Complex Organizations United States: ISCE Publishing.
Lane, T. (2019) Emotional Intelligence. Ann R Coll Surg Engl. 101(1):1. doi:10.1308/rcsann.2018.0209
Maddi, S. R., & Khoshaba, D. M. (2005). Resilience at Work: How to Succeed No Matter What Life Throws at You. New York: AMACOM.
Maymin, S., Britton, K., Gillespie, K. & Chin, E. (2009). Resilience: How to Navigate Life's Curves (Positive Psychology News). CreateSpace Independent Publishing Platform.
Miller, B. (2005). The Woman's Book of Resilience: 12 Qualities to Cultivate. Conari Press, U.S.
Neilson, G. L. & Pasternack, B. A. (2005). Results: Keep What's Good, Fix What's Wrong, and Unlock Great Performance. Crown Business.
Nugent, N. R., Sumner, J. A., & Amstadter, A. B. (2014). Resilience after trauma: from surviving to thriving. Eur J Psychotraumatol. 5:10.3402/ejpt.v5.25339. doi:10.3402/ejpt.v5.25339
Orsborn, C. (1997). The Art of Resilience: 100 Paths to Wisdom and Strength in an Uncertain World. Harmony/Rodale.
Patterson, J. L., Goens, G. A., & Reed, D. E. (2009). Resilient leadership for turbulent times: A guide to thriving in the face of adversity. R & L Education.
Russell, J. & Russell, L. (2003). Leading Change Training (ASTD Trainer's Workshop Series). United States: ASTD Press.
Sarma. K. (2008). Mental Resilience: The Power of Clarity: How to Develop the Focus of a Warrior and the Peace of a Monk. New World Library.
Seiden, J. (2009). Super Staying Power: What You Need to Become Valuable and Resilient at Work. McGraw-Hill Education.
Siebert, A. (2005). The Resiliency Advantage: Master Change, Thrive Under Pressure, and Bounce Back from Setbacks. Berrett-Koehler Publishers.
Sippel, L. M, Pietrzak, R. H., Charney, D. S., Mayes, L. C., & Southwick, S. M. (2015). How does social support enhance resilience in the trauma-exposed individual? E&S. 20(4):art10. doi:10.5751/ES-07832-200410
Slywotzky, A. & Badaracco Jr., J. L. (2002). Harvard Business Review on Leading in Turbulent Times (Harvard Business Review Paperback Series). United States: Harvard Business School Press.