How to become a resilient leader: 8 tactics you can use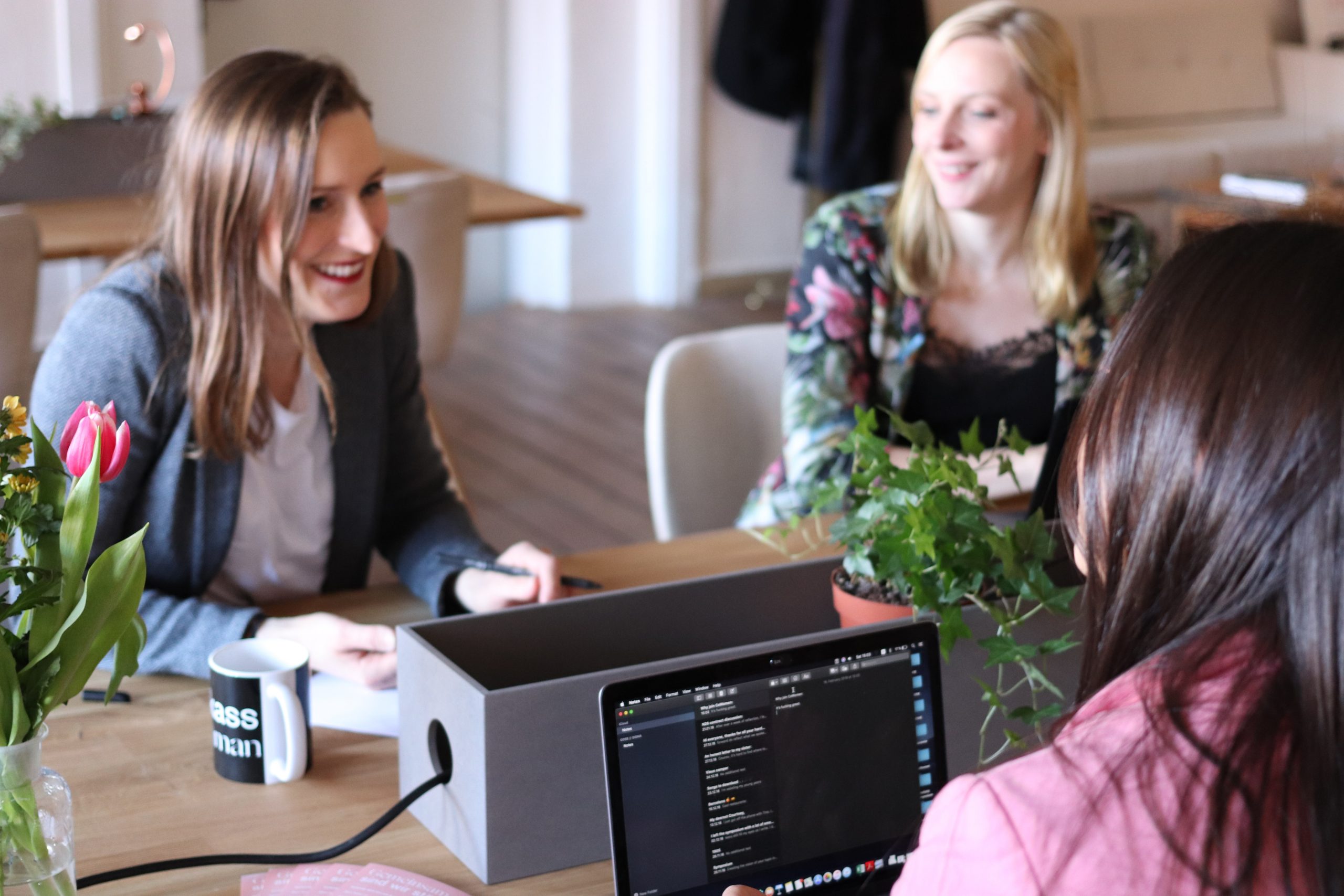 What are the best tactics to become a better leader?
I recently set out on a mission to find out.
Want to know the 8 tactics that I discovered?
Let's get started.
1. Practice building relationships
As a leader, you must value and understand the people dimension. You are empathic. You seek to know and understand your team. And, your emotional stability is essential during times of complex change.
When you are more adaptable, you consider what your team genuinely wants. Even how being part of your team improves their lives. And, displaying our resilient side makes us approachable and trustworthy. Plus our skills help us connect at a deeper level.
No matter what business you are in, there is nothing wrong with admitting challenges.
But, denying our challenges just makes us fake.
Your ability to build and form strong relationships will assist you on your journey. Trust your intuitions. And always be open to developing relationships.
Remember, your trust levels will also inspire your team to follow you.
Sounds great, right?
2. Always remember that change is stressful
You might as well face it; change always causes some stress levels.
This is because of a fear of the future or even comfort in the past.
But we have a choice.
We can crumble to stress. Or we can choose to manage stress. We fall into the traps. Or we can choose to overcome. We can ignore it. Or we can choose to conquer stress.
Yes, we're sometimes unable to choose the source of our stress. However, we choose our response, every time. We even select the narrative that it plays in our life.
Yet some individuals still find change challenging.
I still remember when I created my own business. I jumped from a regular, ordered, and pay assured role to a position where everything was on my shoulders. It was scary, liberating, and terrifying at the same.
And, what I thought I knew, didn't match everything that I was to encounter.
I regret none of it.
It was a fantastic journey.
Though, now I wish I had someone to nudge me along. And help me manage my inevitable stress.
As a leader, you can be that guide for others. You have the experience to share. And a more profound skill to impart.
Help your team embrace change and not fear it.
So, take a team by the hand and show your team to embrace change and not fear it.
Don't hide anything.
3. Recognize that change is a natural part of life
The first time I led a change project, I was worried. Would I do a good job? Would my team follow me?
But, I soon recognized that change is a natural part of life.
As a leader, you must take control of change. You are experienced. You cope with change. And the truth is you usually succeed.
Why is this?
The resilient leader takes the initiative and responsibility for our actions. And it is your persistence that allows you to deliver results.
As leaders, we are all educators as well.
And your experience with change streams into how you educate your team.
Experiences with change may be difficult to package. But your team senses it from you. Your expertise shines through. And makes your team trust you even more.
When you appeal to your team's experience you connect with them on a deeper level. Use real examples throughout any change process to ensure your experiences are clear to your team. This makes your journey more meaningful, too.
Amazing.
4. Stay focused and goal-directed
What makes you a better leader?
You probably heard the advice of possessing a positive attitude.
And that's definitely, sound advice.
But there's more.
To be a leader, you must stay focused and goal-directed.
When focused and goal-directed, you can communicate with your team more directly.
Shall I give an approach to adopt?
Take decisive actions rather than being distracted by problems. And always focus on the solution.
5. Welcome opportunities for self-discovery
Sometimes, I wonder whether I am still leaving myself open to learning.
I worry that I am just using the same old tactics and not getting anywhere.
Sound familiar?
I learned early on that it is essential to keep your mind open to new things. New ways of working. Innovative ideas. And even concepts that challenge me.
You must be always open to change.
Enjoy the journey but do not get complacent about how you do things.
Remain open.
6. Have a clear and positive outlook
Want to keep your team engaged along the way?
Having a clear and positive outlook is the basis for engaging your team.
Allow team members to visualize their future via your great perspective.
Deciding to keep a positive outlook is a simple decision to take.
And when you develop the personal confidence to believe in what you envision, this becomes evident to all your team.
7. Use your vision to put things in perspective
Would you also like to keep your team enthusiastic about what you do?
Your vision makes your goals clear. They help shape how your team sees you. And makes your goals meaningful. Your goals add direction to what you are doing. Plus they even help provide consistency to your team.
What's more, they enable you to focus your effort.
Use your vision to take root in your team's mind's eye.
Show them the future. Show them their part in that narrative. And keep it accurate.
Even when facing the most stressful situations, you must watch your long-term vision.
Keep things in proportion. And don't get overwhelmed.
Sounds like a plan, right?
8. Make sure you take care of yourself
Do you ever wonder how to take care of yourself?
You see people doing all sorts of things. Early morning wake-up calls. Fitness plans. On-trend diets. Business coaches. And everything in-between.
How is that working for you?
I'm sure others seem like they have their whole lives sorted.
And it seems like they're coping with ease. Without hassle. Stress. And failings.
But here's the truth.
We only see what other people present to us.
We get a glimpse of what they want us to see. But not what's happening behind closed doors. Or hidden deep within their minds.
We don't see their struggles. Challenges. Fears. Stresses. And effort.
If you're not sure that you are taking care of yourself, you're not alone.
Great news. There are straightforward and small steps to help you.
Stay calm. Exercise regularly. Eat well. Drink lots of water. Get enough sleep.
These simple steps will strengthen your body and mind to help you deal with change.
It is that simple.
Make your skills sparkle
Management gurus often discuss models, techniques, approaches, frameworks, and working methods to develop resilience.
But some of those authors feel a little cold to me.
Those false gurus don't get me up in the morning to develop my team.
What gets me enthusiastic is building relationships.
Remember that change is natural and stressful at times. And, that we need to be goal-directed and focused. We need to have a positive outlook that puts a shift in perspective.
And to build an excellent team, we also need to take care of ourselves.
Happy team-building, everybody.
Sources
Baldoni, J. (2009). Lead Your Boss: The Subtle Art of Managing Up. Amacom.
Beer, M. (2009). High Commitment High Performance: How to Build A Resilient Organization for Sustained Advantage. United States: Wiley.
Benard, B. (2004). Resiliency: What We Have Learned. WestEd.
Bennis, W. G. & Ronald A. Heifetz, R. A. (2003) Harvard Business Review on Building Personal and Organizational Resilience. United States: Harvard Business School Press.
Bonanno, G. A., Galea, S., Bucciarelli, A., & Vlahov, D. (2007). What predicts psychological resilience after a disaster? The role of demographics, resources, and life stress. J Consult Clin Psychol. 75(5):671-682. doi:10.1037/0022-006X.75.5.671
Borysenko, J. (2009). It's Not the End of the World: Developing Resilience in Times of Change. United States: Hay House.
Brooks, R. & Goldstein, S. (2004). The Power of Resilience: Achieving Balance, Confidence, and Personal Strength in Your Life. McGraw-Hill.
Conner, D. R. (1993). Managing At the Speed of Change. Villard Books.
Gulati, R. (2010). Reorganize for resilience: Putting customers at the center of your business. Harvard Business Press.
Karen Reivic, K. & Shatte, A. (2003). The Resilience Factor: 7 Keys to Finding Your Inner Strength and Overcoming Life's Hurdles. Broadway Books.
Kay, R. & Richardson, K. A. (2007). Building and Sustaining Resilience in Complex Organizations United States: ISCE Publishing.
Maddi, S. R., & Khoshaba, D. M. (2005). Resilience at Work: How to Succeed No Matter What Life Throws at You. New York: AMACOM.
Maymin, S., Britton, K., Gillespie, K. & Chin, E. (2009). Resilience: How to Navigate Life's Curves (Positive Psychology News). CreateSpace Independent Publishing Platform.
Patterson, J. L., Goens, G. A., & Reed, D. E. (2009). Resilient leadership for turbulent times: A guide to thriving in the face of adversity. R & L Education.
Sarma. K. (2008). Mental Resilience: The Power of Clarity: How to Develop the Focus of a Warrior and the Peace of a Monk. New World Library.
Seiden, J. (2009). Super Staying Power: What You Need to Become Valuable and Resilient at Work. McGraw-Hill Education.
Shi, L., Sun, J., Wei, D., & Qiu, J. (2019) Recover from the adversity: Functional connectivity basis of psychological resilience. Neuropsychologia. 122:20-27. doi:10.1016/j.neuropsychologia.2018.12.002
Siebert, A. (2005). The Resiliency Advantage: Master Change, Thrive Under Pressure, and Bounce Back from Setbacks. Berrett-Koehler Publishers.
Slywotzky, A. & Badaracco Jr., J. L. (2002). Harvard Business Review on Leading in Turbulent Times (Harvard Business Review Paperback Series). United States: Harvard Business School Press.
Southwick, S. M., Vythilingam, M., & Charney, D. S. (2005). The psychobiology of depression and resilience to stress: implications for prevention and treatment. Annu Rev Clin Psychol. 1:255-291. doi:10.1146/annurev.clinpsy.1.102803.143948
Viscott, D. S. (1997). Emotional Resilience: Simple Truths for Dealing with the Unfinished Business of Your Past. Crown Publishing Group.
Weick, K. E., & Sutcliffe, K. M. (2007). Managing the Unexpected: Resilient Performance in an Age of Uncertainty. New York: John Wiley & Sons.
Whitson, H. E., Duan-Porter, W., Schmader, K. E., Morey, M. C., Cohen, H. J., & Colón-Emeric, C. S. (2016). Physical resilience in older adults: Systematic review and development of an emerging construct. J Gerontol A Biol Sci Med Sci. 71(4):489-95. doi:10.1093/gerona/glv202
Wills, K. (2008). Change and Resilience in Organizations: A New Look at Change Management. Germany: VDM Verlag.
Zager Kocjan, G., Kavčič, T., & Avsec, A. (2021). Resilience matters: Explaining the association between personality and psychological functioning during the COVID-19 pandemic. Int J Clin Health Psychol. 21(1):100198. doi:10.1016/j.ijchp.2020.08.002