What Is Resilience?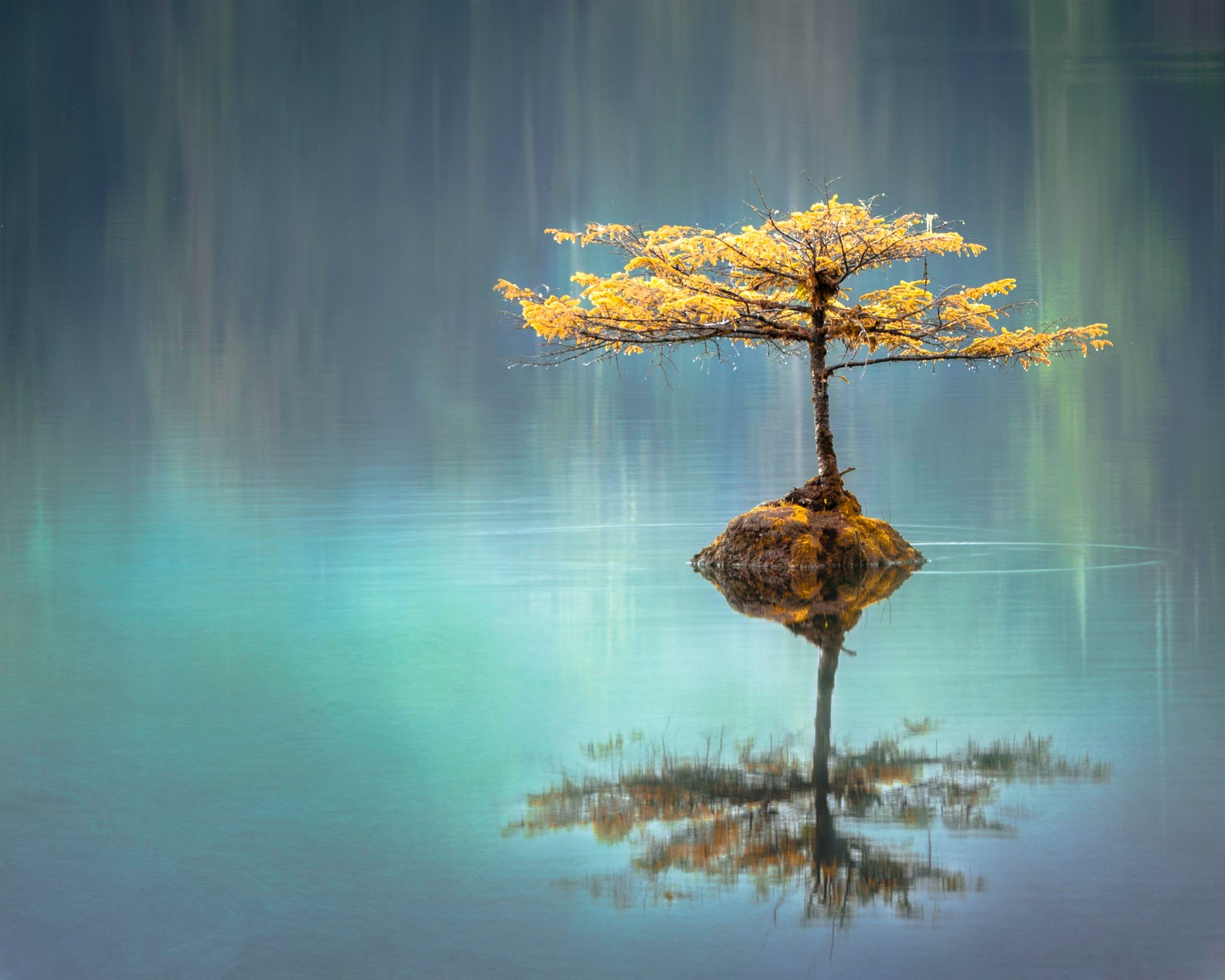 How many resilient people do you know? And have they made a difference in your life?
Spookily, we all think we recognise these people. They appear as leaders, heroes, and inspirational figures helping us make sense of adversity.
Well, that is what I used to believe.
Nowadays, I believe that none of us really can be sure who will cope when adversity strikes.
Plus, adversity can happen to all of us.
But I do know we all can learn to be more resilient.
Let me show you how.
What is resilience?
The American Psychological Association defines resilience as "the process and outcome of successfully adapting to difficult or challenging life experiences, especially through mental, emotional, and behavioral flexibility and adjustment to external and internal demands."
That's a bit of a mouthful in my humble opinion.
I much prefer the Merriam-Webster Online Dictionary definition that states that "resilience is an ability to recover from or adjust easily to misfortune or change."
Makes better sense, doesn't it?
This definition also takes this skill from being a superhuman quality to something we all can aspire to.
No matter how you landed here, you may be feeling a little unsure about how resilience relates to you.
I know that when I started my journey, I never thought that I would be standing up wearing the virtual t-shirt that says "I Am Resilient". 
But, I can share what we all can learn.
So, let's learn together.
The study of resilient individuals
The word resilience comes from the Latin word resilio meaning to turn around, make a leap, or rebound. I like to think of resilience as an elastic band that even when stretched and stretched always returns to its initial shape.
From what I learned, the first studies focused on individuals who found themselves in extreme situations. For instance, people in concentration camps, homeless children and women who were the victims of violence.
Nowadays, many disciplines research individuals to broaden our understanding of what allows some individuals to bounce back so effectively.
Four types of resilience
Behind every type of resilience, there's a human story and experience.
Transforming myself from a victim of trauma into being more resilient didn't happen overnight.
It's a journey that I am still on.
Fortunately, I soon learned that there are four types. These are:
Psychological resilience
Emotional resilience
Physical resilience
Community resilience
Let me explain.
Physical resilience
Physical resilience is the body's capacity and ability to adapt to adversity. How the body maintains energy and strength. And, how it recovers quickly, efficiently, and effectively.
The first way to avoid the challenge of adversity is to keep a healthy lifestyle, eat well, and exercise regularly.
I enjoy it when I get asked about physical resilience. Mainly, as it is one of the most accessible, with a degree of commitment, of all the types of resilience.
Physical resilience also plays a major role in your health. And helps you recover and respond to stress and injury in your life.
Emotional resilience
Emotional resilience relates to how we self-regulate our emotional responses to stress and adversity.
When responding to stressful situations, resilient individuals stay calm, realistic, and measured. And, they promote a sense of optimism that might not be shared with others impacted by the adversity.
Our choice of emotional responses is often habitual. So, my favorite piece of advice to promote greater emotional resilience within individuals and teams is to manage negative emotions such as anger, fear, and sadness. These emotions are often redundant and only sap the energy you'll need to deal with adversity and stress.
Psychological resilience
Psychological resilience refers to an individual's ability to adapt to change, adversity, and stress. Psychological resilience is also known as mental resilience. Mental strength allows individuals to stay calm during periods of stress while others may be losing their heads.
Psychological resilience is closely associated with emotional resilience as the individual regulates their emotions to allow them to apply their problem-solving skills to manage the change experienced.
This type links well with my experience of adversity. What I like most about psychological resilience is that it makes individuals focus on what they can control rather than emotionally capitulating to adversity.
In my own situation, I realized how much I can bounce back by making better choices.
What's key is to choose our response with care. Accept our strategies matter. And embrace our capacity to adapt to change.
Community resilience
Community resilience refers to the capacity of a group, community, or society to adapt to change, adversity, and stress that impacts them. For instance, natural disasters, acts of terrorism, public-health emergencies, pandemics, and economic turmoil.
Community resilience is also known as social resilience. And, it allows individuals and groups to stay connected, united and resolved to deal with adversity together.
I often get contact from people who are so proud of how their communities became united during the current pandemic. A fact we all should be proud of.
Four simple ways to be more resilient in your life
Here are four ways that will help you be more resilient in your life.
1. Face the situation head-on.
No matter how open to change you think we are, most of us try to avoid change as soon as it strikes.
Being resilient is about tackling our problems directly.
First, identify your problems/challenges/opportunities.
Then, by facing the reality, you can control how the change will affect your life.
This means that you avoid responding in a stressful and emotional way.
Sounds like a plan?
2. Don't over analyze.
As suggested above, rushing in to tackle any stressful event is never a good option. Stay calm. Take your time. Know what change you want to achieve. Then simply move on.
But don't take too long either. Over-analysing any situation can leave you stuck in a forest of indecision.
Be decisive; once you know what you want to do – make that change happen.
Make sense, right?
3. Accept that mistakes are part of any change.
Do not fool yourself into thinking that everything will go the way you want.
Mistakes are a learning opportunity.
So they should be welcomed, embraced, and learned from.
4. Don't be afraid to ask for help.
None of us can handle significant life changes by ourselves. The resilient individual knows this. And seeks the support of others.
It is not a sign of weakness. But, it is a display of strength.
Taking your next step
Of course, we've all been there.
Dealing with change and adversity is hard, especially if you've got a lot going on in your life.
Sometimes, becoming resilient even seems an impossibility. But when we apply this learning, our skills increase.
We learn.
And, that is the hardest part of the journey.
Sources
Aldwin, C. M. (1994). Stress, Coping and Development. New York: Guilford.
American Psychological Association. Building your resilience.
Baldoni, J. (2009). Lead Your Boss: The Subtle Art of Managing Up. Amacom.
Beer, M. (2009). High Commitment High Performance: How to Build A Resilient Organization for Sustained Advantage. United States: Wiley.
Benard, B. (2004). Resiliency: What We Have Learned. WestEd.
Bennis, W. G. & Ronald A. Heifetz, R. A. (2003) Harvard Business Review on Building Personal and Organizational Resilience. United States: Harvard Business School Press.
Bonanno, G. A., Galea, S., Bucciarelli, A., & Vlahov, D. (2007). What predicts psychological resilience after a disaster? The role of demographics, resources, and life stress. J Consult Clin Psychol. 75(5):671-682. doi:10.1037/0022-006X.75.5.671
Bond, M. H. (2013). Refining Lewin's formula: A general model for explaining situational influence on social doi:10.1111/ajsp.12012
Borysenko, J. (2009). It's Not the End of the World: Developing Resilience in Times of Change. United States: Hay House.
Brendtro, L. K., Brokenleg, M., & Van Bockern, S. (2005). The circle of courage and positive psychology. Reclaiming children and youth, 14(3), 130.
Bridges, W. (1988). Surviving corporate transition: rational management in a world of mergers, layoffs, start-ups, takeovers, divestitures, deregulation, and new technologies. New York: Doubleday.
Brooks, R. & Goldstein, S. (2004). The Power of Resilience: Achieving Balance, Confidence, and Personal Strength in Your Life. McGraw-Hill.
Chansky, T. E. (2008). Freeing Your Child from Negative Thinking: Powerful, Practical Strategies to Build a Lifetime of Resilience, Flexibility, and Happiness. Da Capo Lifelong Books
Cheishvili, J., Zarnadze, I. & Zarnadze, S. (2017). Management of Change Delivery Decision Making Through the Force Field Analysis in Georgia. IRA-International Journal of Management & Social Sciences, 6, 3,411-418.
Conner, D. R. (1993). Managing At the Speed of Change. Villard Books.
Conner, D. R. (1998). Leading at the Edge of Chaos: How to Create the Nimble Organization. New York: Wiley.
Dillon, B., Dickinson, I., Williamson, J. & Whiteford, F. (2009). The Emergency Planner's Handbook. OUP Oxford.
Edwards, E. (2010). Resilience: Reflections on the Burdens and Gifts of Facing Life's Adversities. Broadway Books.
Emery Roe, E. & Schulman, P. (2008). High-Reliability Management: Operating on the Edge (High Reliability and Crisis Management). United States: Stanford University Press.
Erickson S. J., & Steiner, H. (2001). Trauma and personality correlate in long-term pediatric cancer survivors. Child Psychiatry Hum Dev. 31(3):195-213. doi: 10.1023/a:1026477321319. PMID: 11196011.
Felitti V. J. (2002). The Relation Between Adverse Childhood Experiences and Adult Health: Turning Gold into Lead. The Permanente Journal, 6(1), 44–47.
Fikret Berkes, F., Colding, J. & Folke, C. (2002). Navigating Social-Ecological Systems: Building Resilience for Complexity and Change. Cambridge University Press.
Flach, F. F. (2004). Resilience: Discovering a New Strength at Times of Stress. Columbine Trade.
Ginsburg, K. R. (2011). A Parent's Guide to Building Resilience in Children and Teens: Giving Your Child Roots and Wings. United States: American Academy of Pediatrics.
Goldstein, S. & Brooks, R. B. (2006). Handbook of Resilience in Children. United States: Springer.
Grotberg, E. H. (Ed.). (2003). Resilience for today: Gaining strength from adversity. Greenwood Publishing Group.
Gulati, R. (2010). Reorganize for resilience: Putting customers at the center of your business. Harvard Business Press.
Harrington, H. J., Conner, D., & Horney, N. L. (1999). Project Change Management. McGraw-Hill Education.
Hayes, J. (2014). The theory and practice of change management (4th ed.). Basingstoke: Palgrave Macmillan.
Henderson, N. & Milstein, M. M. (2002). Resiliency in Schools: Making It Happen for Students and Educators, Updated Edition. Corwin.
Hoopes. L. & Kelly, M. (2003). Managing Change with Personal Resilience: 21 Keys for Bouncing Back & Staying on Top in Turbulent Organizations. Mark Kelly Books.
Horn S. R. & Feder A. Understanding resilience and preventing and treating PTSD. Harv Rev Psychiatry. 2018;26(3):158-174. doi:10.1097/HRP.0000000000000194
Hornor, G. (2017). Resilience. J Pediatr Health Care. 31(3):384-390. doi:10.1016/j.pedhc.2016.09.005
Iacoviello, B. M., & Charney, D. S. (2014). Psychosocial facets of resilience: Implications for preventing posttrauma psychopathology, treating trauma survivors, and enhancing community resilience. Eur J Psychotraumatol. 5. doi:10.3402/ejpt.v5.23970
Infurna, F. J, & Luthar, S. S. (2016). Resilience to major life stressors is not as common as thought. Perspect Psychol Sci. 11, (2):175-194. doi:10.1177/1745691615621271
Joyce, S. J. (2007) Teaching an Anthill to Fetch: Developing Collaborative Intelligence @ Work. Mighty Small Books Publishing.
Jun, A. (2002). From Here to University: Access, Mobility, & Resilience Among Latino Youth. Routledge.
Kahn, W. A. (2005). Holding Fast: The Struggle to Create Resilient Caregiving Organizations. New York: Routledge.
Karen Reivic, K. & Shatte, A. (2003). The Resilience Factor: 7 Keys to Finding Your Inner Strength and Overcoming Life's Hurdles. Broadway Books.
Kay, R. & Richardson, K. A. (2007). Building and Sustaining Resilience in Complex Organizations United States: ISCE Publishing.
Kelly, M. J. (2009). Lives of lawyers revisited: Transformation and resilience in the organizations of practice. University of Michigan Press.
Kotter, J. P. (1996). Leading change. Boston, Mass: Harvard Business School Press.
Kubler-Ross, E. (1969). On Death and Dying. Macmillan. New York.
Kwok, A. H., Doyle, E. E. H., Becker, J., Johnston, D., & Paton D. (2016). What is 'social resilience'? Perspectives of disaster researchers, emergency management practitioners, and policymakers in New Zealand. International Journal of Disaster Risk Reduction. 19:197-211. doi:10.1016/j.ijdrr.2016.08.013
Lane, T. (2019) Emotional Intelligence. Ann R Coll Surg Engl. 101(1):1. doi:10.1308/rcsann.2018.0209
Lee, J., Blackmon, B. J., Cochran, D. M., Kar, B., Rehner, T. A., & Gunnell, M. S. (2018). Community resilience, psychological resilience, and depressive symptoms: An examination of the Mississippi Gulf Coast 10 years after Hurricane Katrina and 5 years after the Deepwater Horizon oil spill. Disaster Med Public Health Prep. 12(2):241-248. doi:10.1017/dmp.2017.61
London, M. & Wueste, R. A. (1992). Human Resource Development in Changing Organizations. Westport: Quorum Books.
Luthar, S. S. (2003). Resilience and Vulnerability: Adaptation in the Context of Childhood Adversities. New York: Cambridge University Press.
Maddi, S. R., & Khoshaba, D. M. (2005). Resilience at Work: How to Succeed No Matter What Life Throws at You. New York: AMACOM.
Mahoney, M. J. (1982). Psychotherapy and human change processes. In J. H. Harvey & M. M. Parks (Eds.), Psychotherapy research and behavior change (pp. 77–122). American Psychological Association.
Manchester, J., Miceli, D. L. G., Metcalf, J. A., Paolini, C. A., Napier, A. H., Coogle, C. L., & Owens, M. G. (2014). Facilitating Lewin's change model with collaborative evaluation in promoting evidence-based practices of health professionals. Evaluation and Program Planning, 47, 82. doi:10.1016/j.evalprogplan.2014.08.007
Maymin, S., Britton, K., Gillespie, K. & Chin, E. (2009). Resilience: How to Navigate Life's Curves (Positive Psychology News). CreateSpace Independent Publishing Platform.
Miller, B. (2005). The Woman's Book of Resilience: 12 Qualities to Cultivate. Conari Press, U.S.
Miller, W. R., & C'deBaca, J. (1994). Quantum change: Toward a psychology of transformation. In T. F. Heatherton & J. L. Weinberger (Eds.), Can personality change? (pp. 253–280). American Psychological Association.
Morros, T. (2004). The Stoic Art of Living: Inner Resilience and Outer Results. Open Court.
Munoz, R. T., Brady, S., & Brown, V. (2017). The psychology of resilience: A model of the relationship of locus of control to hope among survivors of intimate partner violence. Traumatology. 23(1):102-111. doi:10.1037/trm0000102

Neenan, M. (2017). Developing Resilience: A Cognitive-Behavioural Approach (2nd ed.). Routledge. https://doi.org/10.4324/9781315189178.
National Scientific Council on the Developing Child (2015). Supportive Relationships and Active Skill-Building Strengthen the Foundations of Resilience: Working Paper No. 13. Harvard University Press.
Nelson J. R. & Kjos, S. (2008). Helping Teens Handle Tough Experiences: Strategies to Foster Resilience. Search Institute Press.
Neilson, G. L. & Pasternack, B. A. (2005). Results: Keep What's Good, Fix What's Wrong, and Unlock Great Performance. Crown Business.
Northup, J. (2005) Life's A Bitch And Then You Change Your Attitude: 5 Secrets to Taming Life's Roller Coaster and Building Resilience. Azure Eyes Publishing.
Nugent, N. R., Sumner, J. A., & Amstadter, A. B. (2014). Resilience after trauma: from surviving to thriving. Eur J Psychotraumatol. 5:10.3402/ejpt.v5.25339. doi:10.3402/ejpt.v5.25339
Orsborn, C. (1997). The Art of Resilience: 100 Paths to Wisdom and Strength in an Uncertain World. Harmony/Rodale.
Osório, C., Probert, T., Jones, E., Young, A. H., & Robbins, I. (2017). Adapting to stress: Understanding the neurobiology of resilience. Behav Med. 43(4):307-322. doi:10.1080/08964289.2016.1170661
Park, C. L. (2010). Making sense of the meaning literature: an integrative review of meaning making and its effects on adjustment to stressful life events. Psychological bulletin, 136, 257. doi: 10.1037/a0018301
Park, C. L., Cohen, L. H., and Murch, R. L. (1996). Assessment and prediction of stress-related growth. J. Pers. 64, 71–105. doi: 10.1111/j.1467- 6494.1996.tb00815.x
Park, C. L., & Folkman, S. (1997). Meaning in the context of stress and coping. Rev. Gen. Psychol. 1, 115–144. doi: 10.1037/1089-2680.1.2.115
Paton, D., Violanti, J. M., & Smith, L. M. (2003). Promoting capabilities to manage posttraumatic stress: Perspectives on resilience. Charles C Thomas Publisher.
Patterson, J. L., Goens, G. A., & Reed, D. E. (2009). Resilient leadership for turbulent times: A guide to thriving in the face of adversity. R & L Education.
Reich J. W., Zautra A. J., & Hall, J. S. (2010). Handbook of Adult Resilience. The Guilford Press.
Reid, R. (2016). Psychological resilience. Med Leg J. 84(4):172-184. doi:10.1177/0025817216638781
Reuther, E. T., & Osofsky, J. D. Resilience after trauma in early development. Encyclopedia on Early Childhood Development.
Russell, J. & Russell, L. (2003). Leading Change Training (ASTD Trainer's Workshop Series). United States: ASTD Press.
Sarma. K. (2008). Mental Resilience: The Power of Clarity: How to Develop the Focus of a Warrior and the Peace of a Monk. New World Library.
Schaefer, J. A., & Moos, R. H. (1992). Life crises and personal growth. In B. N. Carpenter (Ed.), Personal coping: Theory, research, and application (pp. 149-170). Westport, CT: Praeger.
Seiden, J. (2009). Super Staying Power: What You Need to Become Valuable and Resilient at Work. McGraw-Hill Education.
Seligman, M. P. (2007). The Optimistic Child: A Proven Program to Safeguard Children Against Depression and Build Lifelong Resilience. HMH Books.
Shi, L., Sun, J., Wei, D., & Qiu, J. (2019) Recover from the adversity: Functional connectivity basis of psychological resilience. Neuropsychologia. 122:20-27. doi:10.1016/j.neuropsychologia.2018.12.002
Siebert, A. (2005). The Resiliency Advantage: Master Change, Thrive Under Pressure, and Bounce Back from Setbacks. Berrett-Koehler Publishers.
Sippel, L. M, Pietrzak, R. H., Charney, D. S., Mayes, L. C., & Southwick, S. M. (2015). How does social support enhance resilience in the trauma-exposed individual? E&S. 20(4):art10. doi:10.5751/ES-07832-200410
Slywotzky, A. & Badaracco Jr., J. L. (2002). Harvard Business Review on Leading in Turbulent Times (Harvard Business Review Paperback Series). United States: Harvard Business School Press.
Southwick, S. M., Vythilingam, M., & Charney, D. S. (2005). The psychobiology of depression and resilience to stress: implications for prevention and treatment. Annu Rev Clin Psychol. 1:255-291. doi:10.1146/annurev.clinpsy.1.102803.143948
Stoltz, P. G. (1999). Adversity Quotient: Turning Obstacles into Opportunities. London. Wiley.
Taylor, S. E. (1989). Positive illusions: Creative self-deception and a healthy mind. Basic Books/Hachette Book Group.
Tedeschi, R. G. (2020). Growth After Trauma. Harvard Business. Harvard Business Review July-August.
Tennen, H., & Affleck, G. (2002). Benefit-finding and benefit-reminding. In C. R. Snyder & S. J. Lopez (Eds.), Handbook of positive psychology (pp. 584–597). Oxford University Press.
The Amazing Parish (2019). Managing Transitions. Available at: https://player.vimeo.com/video/171578804?h=e32ba98464
Thoern, H. A., Grueschow, M., Ehlert, U., Ruff, C. C., & Kleim B. (2016). Attentional Bias towards Positive Emotion Predicts Stress Resilience. PLoS ONE. 11(3):e0148368. doi:10.1371/journal.pone.0148368
Thompson, R. (2006). Nurturing Future Generations: Promoting Resilience in Children and Adolescents Through Social, Emotional, and Cognitive Skills. Routledge.
Tirrell, R. (2009). The Wisdom of Resilience Builders: How our best leaders create the world's most enduring enterprises. Authorhouse.
Turnipseed, D. L. (2018). Emotional intelligence and OCB: The moderating role of work locus of control. J Soc Psychol. 158(3):322-336. doi:10.1080/00224545.2017.1346582
Ungar, M., & Liebenberg, L. (Eds.). (2009). Researching resilience. University of Toronto Press.
Vaughan, E., Koczwara, B., Kemp, E., Freytag, C., Tan, W., & Beatty L. (2019). Exploring emotion regulation as a mediator of the relationship between resilience and distress in cancer. Psychooncology. 28(7):1506-1512. doi:10.1002/pon.5107
Vinnicombe, S., Bank, J., and Shadev, K. (2001). Cranfield Research Report Creating a Resilient Workforce (Financial Times Management Briefings). London: Financial Times/ Prentice Hall.
Viscott, D. S. (1997). Emotional Resilience: Simple Truths for Dealing with the Unfinished Business of Your Past. Crown Publishing Group.
Walker, F. R., Pfingst, K., Carnevali, L., Sgoifo, A., & Nalivaiko, E. (2017). In the search for an integrative biomarker of resilience to psychological stress. Neurosci Biobehav Rev.74(Pt B):310-320. doi:10.1016/j.neubiorev.2016.05.003
Walsh, F. (2006). Strengthening Family Resilience, Second Edition (Guilford Family Therapy Series). The Guildford Press.
Walumbwa, F. O., Avolio, B. J., Gardner, W. L., Wernsing, T. S., & Peterson, S. J. (2008). Authentic leadership: Development and validation of a theory-based measure. Journal of Management, 34(1), 89-126.
Waysman, M., Schwarzwald, J., and Solomon, Z. (2001). Hardiness: an examination of its relationship with positive and negative long term changes following trauma. J. Trauma. Stress 14, 531–548. doi: 10.1023/A:1011112723704
Weick, K. E., & Sutcliffe, K. M. (2001). Managing the unexpected (Vol. 9). San Francisco: Jossey-Bass.
Weick, K. E., & Sutcliffe, K. M. (2007). Managing the Unexpected: Resilient Performance in an Age of Uncertainty. New York: John Wiley & Sons.
Whitson, H. E., Duan-Porter, W., Schmader, K. E., Morey, M. C., Cohen, H. J., & Colón-Emeric, C. S. (2016). Physical resilience in older adults: Systematic review and development of an emerging construct. J Gerontol A Biol Sci Med Sci. 71(4):489-95. doi:10.1093/gerona/glv202
Williams, M. B. (1992). A systems view of psychological trauma: Developing post-traumatic stress response paradigms. J Contemp Psychother 22, 89–105 (1992).
Wills, K. (2008). Change and Resilience in Organizations: A New Look at Change Management. Germany: VDM Verlag.
Zager Kocjan, G., Kavčič, T., & Avsec, A. (2021). Resilience matters: Explaining the association between personality and psychological functioning during the COVID-19 pandemic. Int J Clin Health Psychol. 21(1):100198. doi:10.1016/j.ijchp.2020.08.002